Morning, Pojo!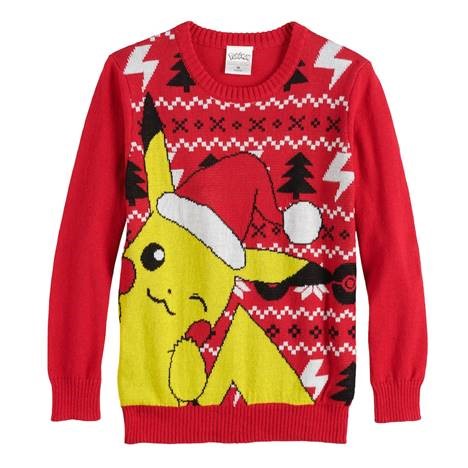 So I just got an "ugly" sweater at Kohl's. XD It's a boys' XL/20. It's cute!!
Also heads-up for Build-a-Bear because apparently there's another Pokemon plush due Tuesday 11/12-? And these cute outfits are in-store already, I did get the bear size holiday T for my new BaB koala.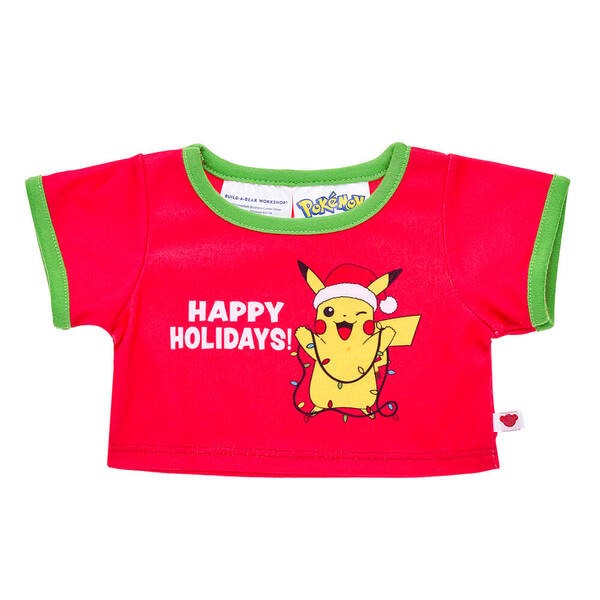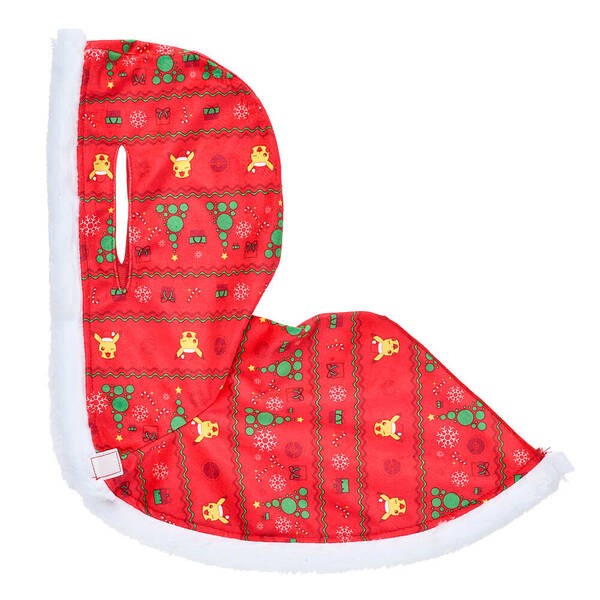 Images via Build-a-Bear and Kohl's. Fans going to need a sugar plum daddy this holiday, I can't believe all the Pokemon swag that's headed our way!