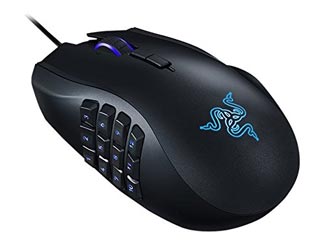 Gaming accessories are often marketed and hyped like sports cars.  I definitely see the point that aiming is important for gaming and a good mouse is very useful.  However, when buying one, it's important to go for practical features rather than bells and whistles.
Comfort and grip are the most important aspect, in my opinion.  Try mice out at a story like Best Buy to find one that fits your hand perfectly.  Also, a having a good scroll wheel is appreciated.
Being able to change DPI with a click of a button is useful, but needing crazy high DPI like 4000+ is overkill.  If anything, lower DPI is better for aiming.
Backlighting is nice, but RGB lighting and software features are just little novelties.
I haven't noticed any difference between sample/polling rate of 500 and 1000 at all.
I have a mouse with 12 side buttons, and I really would've been with 2.
And, in all honesty, a wireless mouse can game fine.  As long as you charge its battery regularly, have a good bluetooth connection on your PC and keep it nearby, you won't notice any issue.
PC enthusiasts can have endless debates about which types of sensors are better: laser vs optical.  I've tried various, and I've experienced no difference in my aiming.  If you have a decent mousepad and a flat surface, it doesn't really matter.
For those buying a mouse, spend more on ergonomic comfort.  Maybe have an additional input or two you can map to the mouse.  But if you're on a budget, I don't think it's worth going all in on a lamborgini style gaming mouse.