WIZAMA ANNOUNCES KICKSTARTER LAUNCH OF SQUAREONE® CONSOLE COMBINING THE BEST OF BOARD GAMES AND VIDEO GAMES INTO ONE REVOLUTIONARY GAMING DEVICE
SquareOne® To Premiere With Two Award Winning Licenses, Urban Rivals and Cthulhu Wars 
NEW YORK, NY (November 17, 2020) – Today, Wizama, a team of passionate board game builders, designers and developers, announced the start of their highly anticipated Kickstarter campaign for SquareOne®. SquareOne® is a gaming console that perfectly combines traditional board games and video games. To coincide with the launch, the company has also announced exciting licensing deals with Urban Rivals and Cthulhu Wars as both games will be featured on the system. SquareOne® is available now for the next four weeks via Kickstarter.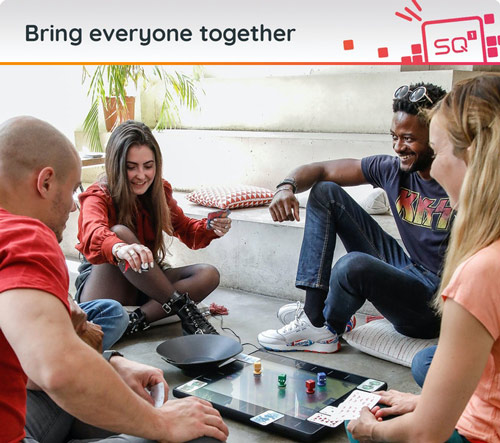 Urban Rivals and Cthulhu Wars are hugely popular games with extremely strong followings within two very distinct sectors of gaming. Urban Rivals is a fan favorite, multiplayer, virtual trading card game. Now for the first time, Urban Rivals, the virtual card game will transform into a board game through the SquareOne® system. Cthulhu Wars is a fast-moving RPG strategy board game about the end of the world that features monster figures. With SquareOne®, Cthulhu Wars will now look, feel and play more like a video game, offering a new and unique immersive experience. These are just a few examples of the diverse games SquareOne® has to offer and the potential that the console is bringing to the market. 
In addition to this, the SquareOne® console includes original creations with authors and studios such as Crystal Bay (Roberto Fraga), Broken Thread Thomas Russier) and Element Fight (EODE Studio). Wizama also has their very own studio dedicated to developing new and exciting games in-house. The system even offers games on demand, where players have access to a large selection of all types of games available directly on the SquareOne® console. Furthermore, SquareOne® comes with 15 traditional board games and dice games fit for the whole family.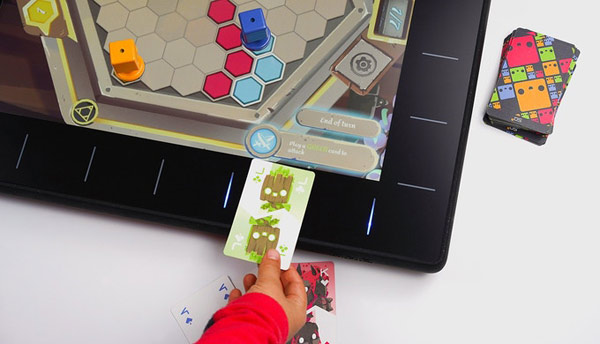 "Living in a time where a lot of things have gone digital, we made it our team's mission to take classic board game titles and adapt them to fit the 21st century way of playing," said Franck Botta, CEO of SquareOne®. "We believe at Wizama that board games and video games are compatible. The SquareOne® system brings these two universes together and reestablishes the way we play. We were inspired by younger generations that tend to isolate themselves with screens. We then took this idea and developed a new world of gaming through a humanizing virtual gameplay experience that combines the best of both worlds."
Wizama plans to cater to all ages whether that be sharing a game with your kids or competing with your best group of friends. The console will provide a range of games that are perfect for large gatherings. The SquareOne® system is inspired by traditional board games while also infusing the perfect amount of the video game experience. SquareOne® is the first of its kind and allows you to experience your favorite games like never before. 
Unlike other gaming consoles it doesn't require additional devices like a TV or computer to play and you don't need game disks, smartphones or additional applications to play either. Making it super convenient to play with your kids or friends around the same table. The product, which was first unveiled last year, also won multiple awards including, the CES Innovation Awards 2019 in "Gaming".
The board's surface is a large touchable screen with movable borders that increases the playing area depending on the game. The game board sits vertically, which allows for players to experience virtual gameplay while also enforcing the human connection of traditional board games. Watch each board game come alive with the built-in touch screen, and its connected objects including cards, dice, figurines and the world's first connected dice track that enable players to both physically and digitally interact. 
Users can also accessorize the smartboard, with the overall border of the device being fully customizable. You also have the option to save games and resume your play whenever you please. To become completely immersed, the SquareOne® board includes high quality audio speakers for sound and music during playtime. Furthermore, you will be able to play together remotely with your favorite game partners wherever they are. 
"Being able to partner with such well known game brands is a dream come true to us," said Botta. "We know that having games like Urban Rivals and Cthulhu Wars featured on the console will give both games a brand new experience to even the most veteran players and fans. This is just the beginning for us and we can't wait for consumers to see all we have to offer come the official launch next year." 
With the campaign launching, those that are interested are encouraged to support SquareOne® via Kickstarter. The SquareOne® Kickstarter campaign will run for four weeks until its official launch in 2021. For additional information, please visit Wizama.com and follow us on Facebook, Twitter and Instagram.
About Wizama
Wizama is a startup created in 2017 by Franck Botta, CEO and research engineer at Technicolor, Florent Guitton, operational manager and former project manager at Thomson, and Damien Botta, Associate Director General. The games have always been part of their lives. Wizama thus created a board game console, combining board games with video games, and imagining new ways of playing together. The company took part in several shows and festivals such as the International Games Festival (Cannes, France), UK Games Expo, Japan Expo, Gamescom (Cologne, Germany) and (Munich, Germany) where it was finalist at the Electronica Award 2018. The company is based in Brittany (France).