Found some great necessities at Meijer today, first hand sanitizer I've seen since lockdown and some 70% isopropyl alcohol. But that's not Pokémon news?! What is Pokémon news is that the Wicked Cool Galar figures shown on Twitter a few days ago are now starting to show up at Meijer—first! No sign of them at Target (but they did have hand sanitizer!!!) or Walmart (they did not have hand sanitizer…). I only saw a Scorbunny and a Sobble set, so if you are shopping for groceries, remember these are only the first of more to come, don't be too disappointed if you don't see them just yet—and always please observe social distancing regulations and protocol to stay safe and healthy. I would prefer to see the responsible adult of the household being the one to procure any special items for the kids of the house while everyone else stays home so that the first responders and store staff aren't exposed to too many Team Rocket viruses! 😉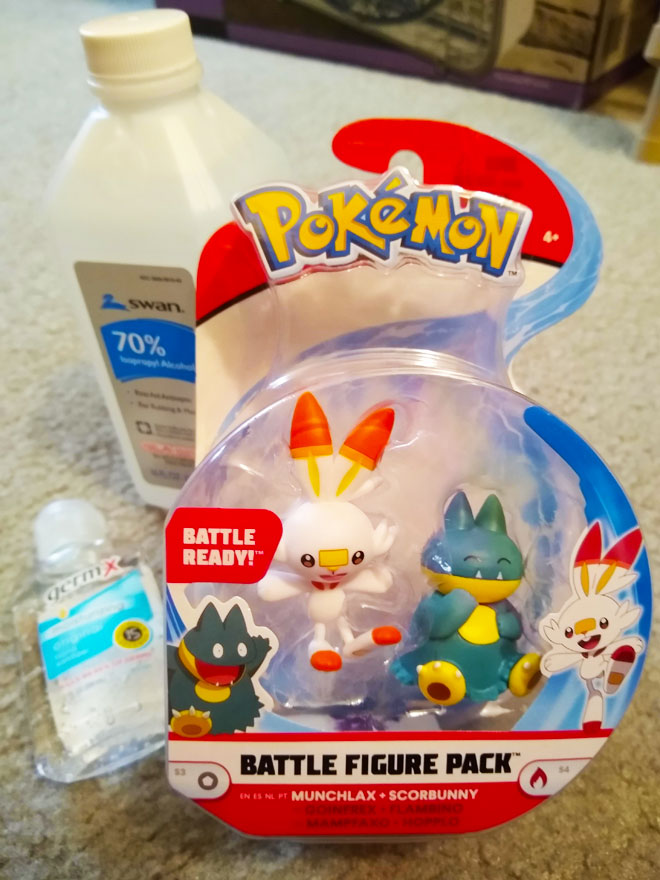 If you need a good Team Komala at-home conservation/learning activity, head to The Australian Koala Foundation website www.savethekoala.com; now would be a great time for kids to write letters to the Australian government (templates available to Koala Army supporters on the site) asking for a Koala Protection Act. No Tree No Me and No Tree No We—we all need trees to keep our environment healthy and our beloved koalas fed!!!
Stay safe! Pika, Scooooooor!!!
Loretta