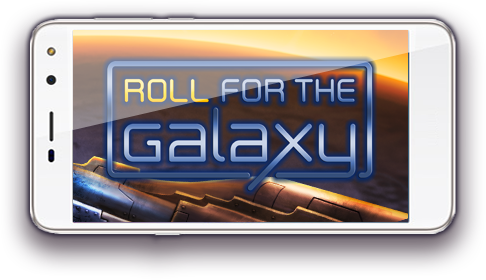 Roll for the Galaxy Bursts into Beta!
The dice loaded board game app set in space rolls out today.
SAN FRANCISCO, CA — May 27, 2020… Temple Gates Games, in collaboration with Rio Grande Games, is releasing a mobile beta of the empire builder board game, Roll for the Galaxy.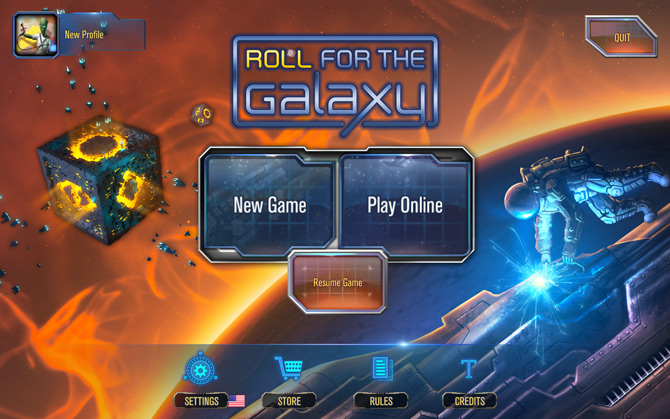 Since winning the Meeple's Choice award when the physical board game launched in 2014, players have eagerly awaited a digital adaptation to play on the go. Temple Gates Games is excited to release this beta to players on iOS, Android and Steam for PCs. Players who have already signed up should keep an eye on their email for a link to download. Players who want to join can sign up now.
Games support between one and five players, where single player games can compete against a renowned AI, developed by Keldon Jones, the programmer also behind the acclaimed Race for the Galaxy AI. Network multiplayer games support synchronous and asynchronous play and pass and play is supported.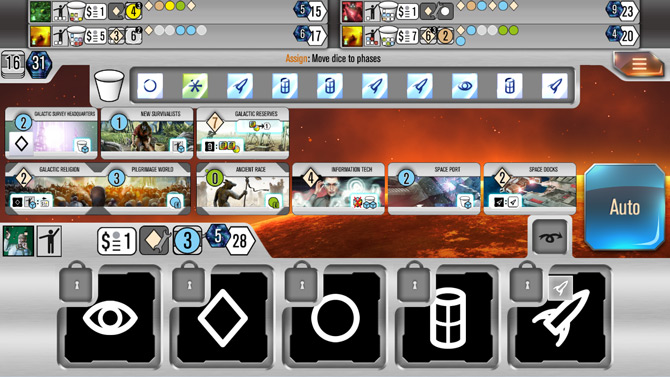 Designed by Wei-Hwa Huang and Tom Lehmann, Roll for the Galaxy takes players on a new galactic journey. Build a populace of dice, roll them and use them to find new planets to settle and technologies to develop. With sixty developments and settlements, nine starting factions, and over 100 custom dice to play with, each game is a unique adventure.
In a game, dice represent a player's populace, whom they direct to develop new technologies, settle worlds, and ship goods. The player who best manages their workers and builds the most prosperous empire wins!
Features
• 2 – 5 player with network multiplayer
• Nine starting factions, nine starting worlds
• Sixty developments and settlements
• Asynchronous and real-time multiplayer modes
• Pass & play support
• Advanced neural network AI by Keldon Jones
• Solo play against AI
Players can post beta feedback on the BoardgameGeek beta thread.