Press Release:
The three newest titles from the best-selling storytelling series are now available!
EXIT: The Game
• Bring the cooperative, problem-solving experience of an escape room right into your own home!
• Play solo or with a group of up to 4 people
• Completely card-based; no screens, apps, or devices required
• Part of the internationally best-selling, award-winning series
• Click here to learn more about EXIT Games
EXIT: The Enchanted Forest
Item No.: 692876 | Ages: 10+ | Play Time: 1-2 Hours | Players: 1-4 | MSRP: $14.95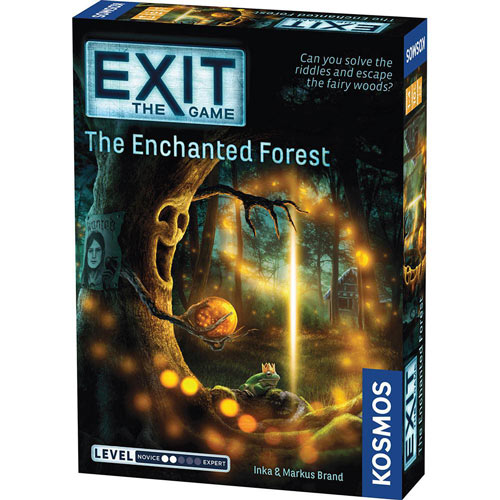 Fairy tales come to life in this magical adventure! A relaxing walk in the woods takes a very different turn when you suddenly encounter strange fairytale creatures and even stranger puzzles. Will you ever find your way out?
Difficulty Level: 2 of 5
EXIT: The Cemetery of the Knight
Item No.: 692875 | Ages: 12+ | Play Time: 1-2 Hours | Players: 1-4 | MSRP: $14.95
According to legend, tonight's moon is at the right angle to find a priceless red ruby hidden in the tomb of Sir Reginald Wreston. No one has succeeded in finding it yet…will you be the first to triumph?
Difficulty Level: 3 of 5
ADVENTURE GAMES
• Choose-your-own adventure as you explore places, combine objects, find clues, and make the right decisions to win the game
• A cooperative strategy game with up to five hours of play time
• Simple rules are innovative and beginner-friendly
• Can be played over multiple sessions and multiple times
• Click here to learn more about Adventure Games
Adventure Games: The Volcanic Island
Item No.: 695133 | Ages: 12+ | Play Time: 4 x 75 Min. | Players: 1-4 | MSRP: $19.95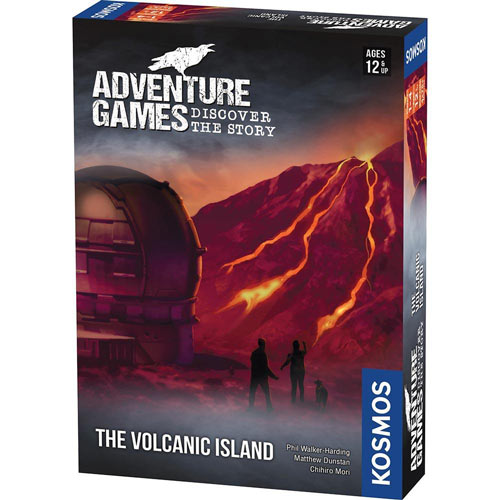 Strange things are happening on a remote and mysterious island. The police believe they are natural occurrences for a volcanic island, but you and your teammates are not so sure. Is everything really as normal it seems or is there something else at work? How the story ends is entirely up to you!