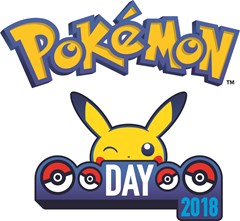 CELEBRATIONS UNVEILED FOR POKÉMON DAY 2018
Fan-Focused Introductions, New Snapchat Lenses, and More, Debut for the Annual Celebration of all Things Pokémon on February 27
LONDON—FEBRUARY 27, 2018—Pokémon Day, every Trainer's favourite pop-culture holiday, returns today with a number of exciting new offerings from The Pokémon Company International. To help fans celebrate, Pokémon Trainers can now join Pokémon Day celebrations on social media with all-new Snapchat Lenses featuring the original first partner Pokémon—Bulbasaur, Charmander, and Squirtle—while also enjoying new opportunities to watch iconic Pokémon animation, and the chance to catch a special Pikachu in Pokémon GO.
 
On February 27, 1996, the first Pokémon video games, Pokémon Red and Pokémon Green, launched in Japan, kicking off a global phenomenon that would grow to be one of the most popular and influential entertainment brands in the world for more than 20 years. Each year, The Pokémon Company International commemorates this date with new products and promotions that give Pokémon fans around the world new ways to interact with the Pokémon brand.
 
"Pokémon Day is not only a celebration of the franchise, but also of Pokémon's incredible fan community," said J.C. Smith, senior director of consumer marketing for The Pokémon Company International. "This year we're offering social media activations and more across the brand to help Trainers around the world express their love of all things Pokémon."
 
The following are highlights of happenings this Pokémon Day from The Pokémon Company International.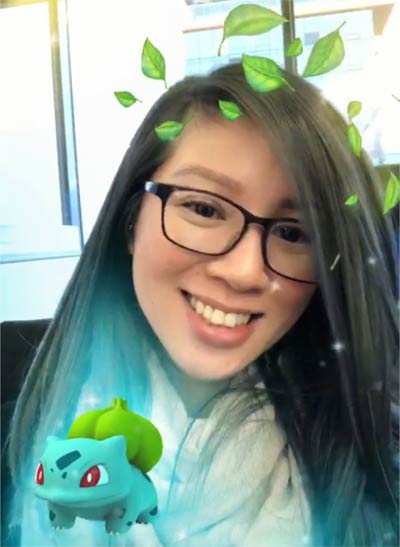 New Snapchat Lenses
Starting today and for a limited time, three new Snapchat Lenses featuring the first partner Pokémon from the Kanto region will start to roll out around the world, beginning with Bulbasaur. Charmander will arrive later, followed by Squirtle.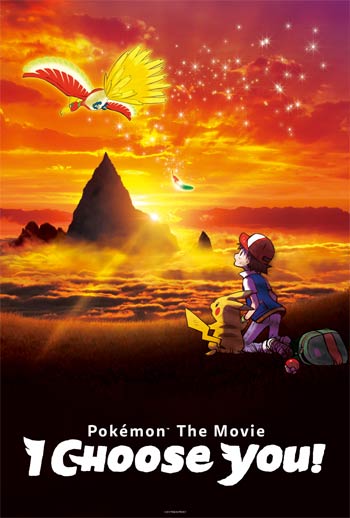 Animation
Beginning today, the latest animated feature-length Pokémon film, Pokémon the Movie: I Choose You!, will be available on Pokémon TV for the first time. The hit movie will be available to view on the app, available for iOS and Android, and on Pokémon.com for a week.
 
Pokémon GO
When exploring their world in search of wild Pokémon, Pokémon GO Trainers can keep an eye out for a special Pikachu wearing a festive striped purple hat. For Pokémon Day 2018, this Pikachu will know the move Present and will give players triple the usual Stardust when caught. Trainers can look for Pikachu wearing a party hat through February 28 at 9 p.m. GMT.
 
Social Media
In addition to the Snapchat festivities, fans are invited to join the conversation online with #PokemonDay. Fans who use this hashtag might have their posts featured on the official Pokémon Day hub at https://www.pokemon.com/uk/pokemon-day/
where more information about the day's fan-focused festivities can be found.