Galar Greetings, Pojo,
What's this? A curious Komala and a mischievous meddling Meltan wonder what's in this delivery box (and since when has Pokémon Center used such cuuute packing tape?! PIKA!).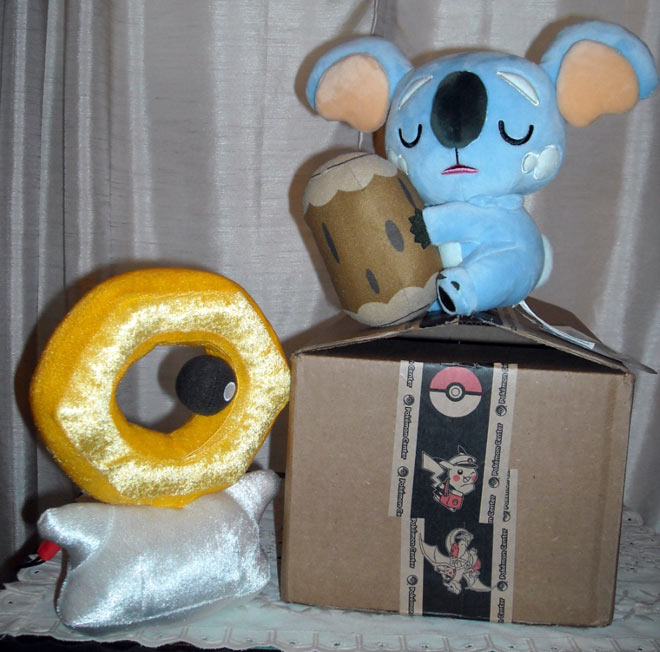 A wild Scorbunny appears! Oooh nooo! Steel types are weak to fire, but it's all good, everyone quickly befriends one another, remembering Bulbasaur the Ambassador's peacemaking philosophy. Galar region starter plush is now available at Pokémon Center online, so hop on over and pick your new best buddy!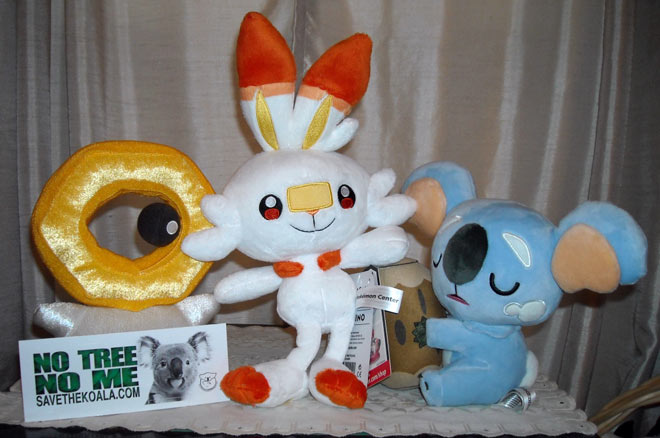 Pojo's Unofficial Team Komala wants to remind you it's still Save the Koala month, visit www.savethekoala.com to learn more and help Komala's wild cousins who are currently under threat. Locally, in Central Ohio, The Columbus Zoo is pitching in by hosting Save the Koala day this Saturday, September 28, 2019, 10AM-2PM (please double-check with them/their social media to confirm before driving out):
https://www.facebook.com/columbuszoo/posts/10156775897482106
If you want to learn more about Scorbunny's domestic cousins, please visit https://rabbit.org/ to learn about proper care of houserabbits. A bale of timothy hay is bound to keep your Scorbunny in tip-top-hop form!
PIKA! Bun bun bun!
Loretta