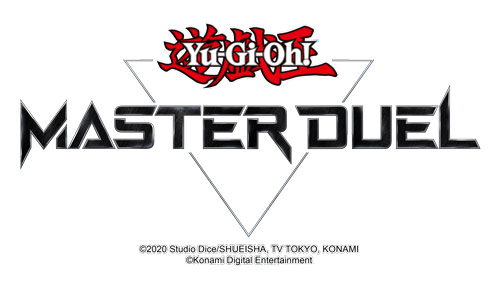 HARNESS THE POWER OF "THE NEWBORN DRAGON" AND MEET "THE TRIBE OF THE ABYSSAL WATERS" IN YU-GI-OH! MASTER DUEL
LOS ANGELES – September 9, 2022 – Konami Digital Entertainment Inc. (KONAMI) has announced that new content is available now for its hit digital card game Yu-Gi-Oh! MASTER DUEL. Included in today's update are "The Newborn Dragon" Selection Pack, "The Tribe of the Abyssal Waters" Solo Mode Gate and a wave of new Accessories.
With "The Newborn Dragon," Duelists can harness new Dragon cards and wing their way to victory. That includes powerful cards like Mirrorjade the Iceblade Dragon and Blue-Eyes Jet Dragon. There's also new support to be found for "Rokket," "Odd-Eyes," "Ghostrick" and "Vampire" archetypes in this fearsome new Selection Pack.
In "The Tribe of the Abyssal Waters," Duelists can uncover the origins of the enigmatic "Mermail" people. These highly skilled fighters live under the sea and journey in search of sanctuary. In this challenging Solo Mode Gate, Duelists can learn more of the story behind these renowned Yu-Gi-Oh! TRADING CARD GAME (TCG) cards.
On top of the Selection Pack and Solo Mode Gate, today's update features new Accessories. They include a new "Swordsoul Supreme Sovereign – Chengying" Icon and "Mount Swordsoul" Duel Field, as well as LIGHT and DARK Card Sleeves. Whether you want to shine radiantly or shroud yourself in mystery, there's something for everyone in today's update. 
Yu-Gi-Oh! MASTER DUEL features beautifully rendered Duels in 4K resolution*, more than 10,000 cards to collect**, an extensive single-player Solo Mode, online Duels, events and more. The game has achieved more than 40 million downloads worldwide to date. 
Yu-Gi-Oh! MASTER DUEL is free-to-play with in-game purchases on PlayStation®5, PlayStation®4, Xbox Series X|S, Xbox One, Steam, Nintendo Switch, iOS and Android, and it's available now.