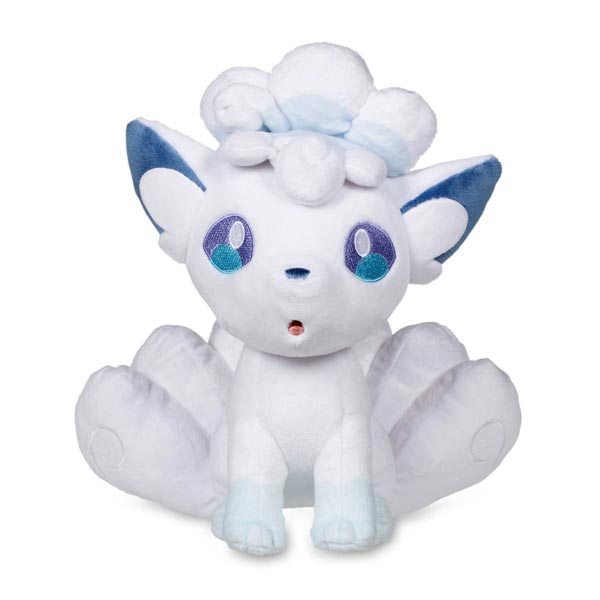 I had a vehicle breakdown at the end of my staycation week and that's kept me from having time to click my own picture, but I thought you might like to know that I found a new batch of Pokémon Center plush at one of my local Wal-Marts this past Friday where just a few days earlier this had not been there—notably a batch including the very lovely Alolan Vulpix, Sleeping Pikachu (also new to Wal-Mart) and Eevee. Interestingly, these items are listed on Wal-Mart's site sold and shipped by Wal-Mart, rather than a third party vendor. Here's the listing for the Alolan Vulpix:
https://www.walmart.com/ip/POK-PLUSH-STANDARD-ALOLAN-VULPIX/885130006
Compared to ordering direct from Pokémon Center, it's about $5 higher—but generally the shipping on an item in its price range is around $5-$6 anyhow (unless you hit up the buy $50+ get free shipping specials). Plus, I found this in-store and got to take it home right away, so… Anyhow, just a heads up if you happen to be milling around the TCG aisles at Wal-Mart, as I know the Alolan Vulpix is a very popular favorite!
Loretta