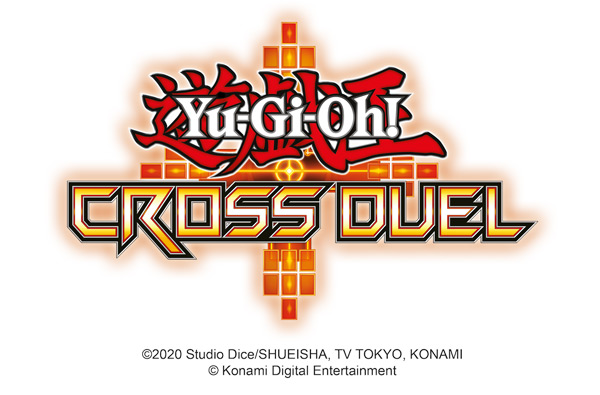 YU-GI-OH! CROSS DUEL LAUNCHES WORLDWIDE ON SEPTEMBER 6
The brand-new, four-player card game for mobile is nearly here
LOS ANGELES – August 31, 2022 – Konami Digital Entertainment Inc. (KONAMI) today announced that Yu-Gi-Oh! CROSS DUEL, the highly anticipated four-player card game, is launching worldwide on the App Store® and Google Play™ on September 6.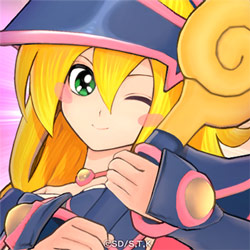 Yu-Gi-Oh! CROSS DUEL is a completely new kind of card game, fusing the soul of the beloved Yu-Gi-Oh! TRADING CARD GAME (TCG) with dynamic four-player battling. It features an innovative new style of gameplay that's welcoming to all, including complete newcomers to Yu-Gi-Oh!.
As showcased in the official gameplay trailer, four players are connected to each other in lines that form a cross. They play cards to Summon iconic Yu-Gi-Oh! monsters to the field. Then, Summoned monsters are sent along the lines towards other players, and their monsters inflict damage on their opponents' monsters.
In Yu-Gi-Oh! CROSS DUEL, you must decide your plan of attack while considering the tactics of three other players. Target key opponents, form temporary alliances, break them when the time is right and storm your way to victory.
Yu-Gi-Oh! CROSS DUEL includes:
Three modes including four-player versus, four-player co-op and single-player Dueling
A new style of Dueling that's highly intuitive, even for newcomers to the Yu-Gi-Oh! series
Characters from seven Yu-Gi-Oh! animated series to partner with and face off against
Incredible 3D rendering of Yu-Gi-Oh! monsters in awe-inspiring Summoning scenes
Monster customization that let you freely assign Skills to your cards
Automatically build and customize your Decks in a flash with innovative new functionality
And much, much more! 
KONAMI is offering special in-game rewards based on the number of people who pre-register for Yu-Gi-Oh! CROSS DUEL. You can view how to pre-register for the game on the official Yu-Gi-Oh! CROSS DUEL website: https://www.konami.com/yugioh/crossduel
500,000 users have pre-registered for the game by the end of the pre-registration period so all Yu-Gi-Oh! CROSS DUEL users will, at launch, receive Gems that will unlock 10 card draws.
Yu-Gi-Oh! CROSS DUEL is free-to-play and launches on the App Store® and Google Play™ worldwide on  September 6. For more information, please visit https://www.konami.com/yugioh/crossduel