When you head to the theater on opening weekend, you can get a special promo card featuring Detective Pikachu.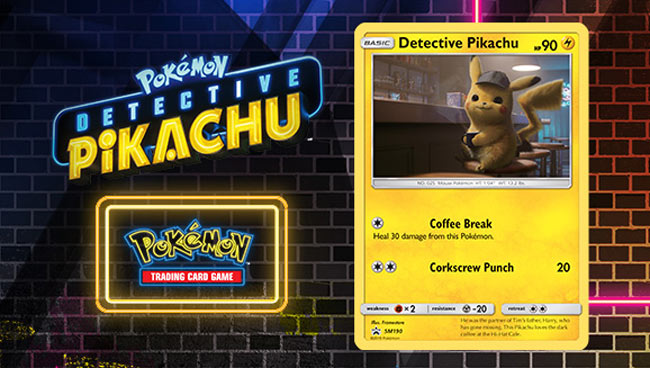 Just in case the prospect of seeing the first live-action Pokémon movie on the big screen isn't enough, fans will be able to get a special Pokémon Trading Card Game promo card when they show up at theaters to see POKÉMON Detective Pikachu! This card features Detective Pikachu enjoying a cup of his favorite hot beverage—coffee from the Hi-Hat Cafe! It's sure to be a highlight of your Pokémon TCG collection, so don't miss your chance to get one by attending a showing of the movie at your local theater during opening weekend.
Tickets for POKÉMON Detective Pikachu are now available for presale. Don't wait, as these cards will only be available while supplies last!
Detective Pikachu opens in the U.S. on May 10th, 2019.