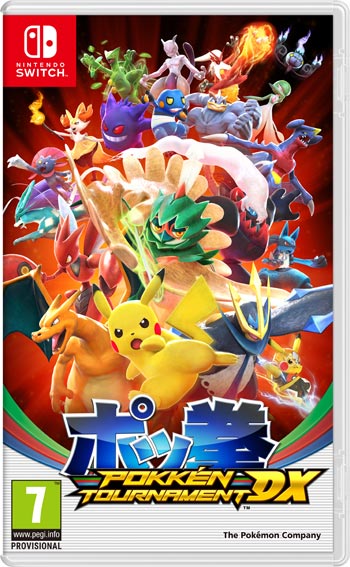 Friday 13 October – An exciting new update is heading to Pokkén Tournament DX, including some additional content. The features will include:
Online Team Battles – Team Battles will be available to play with friends online. Pick three Pokémon each and head into battle to enjoy heated fights with other players.
Official Groups in Group Match – Official groups from Pokkén Tournament DXwill be open in the Group Match online battle mode. Coming soon after the update, there will be official Group Matches where players can battle to receive new special titles.
Record Pokémon Movements – In Practice Mode's Free Training, a new function to record Pokémon movements in battle will be added. You'll be able to control the opposing Pokémon and record its movements so you can play them back when you're training to help improve your skills.
Enhanced Experience – Several other adjustments are in development which will help to improve gameplay.
Further updates via the official site http://www.pokkentournament.com/dx/en-gb/
Pokkén Tournament DX is available now for Nintendo Switch