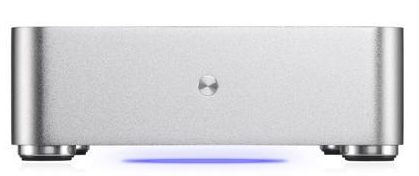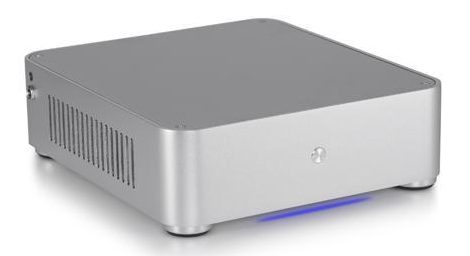 This is a very specific build list for a very specific type of user.  This build will lean toward the mid-high end because there is a minimum cost of building a PC and PC building is not cost efficient on the lower end.  This build list is somewhere between a Mac Mini and a Mac Pro in terms of both portability and performance. 
This is for a user that wants to do general daily tasks but this build could also handle Photoshop, video editing and music recording thanks to having a strong processor.  This build list does not have a dedicated GPU, so it is not for gaming, although older classic titles are still playable from the integrated graphics.
---
Case: Realan E-W60
This aluminum case is as close as it gets to matching the form factor of the Mac Mini.  Being said, it's a portable and stylish case capable of housing all of the parts.  It can also support a storage drive or two, but this list will forgo them in favor of minimalism and more air flow.

CPU: Intel Core i7-8700
This is the best consumer end processor on the market.  While the "K" version allows for overclocking, this build is won't be able to handle that well.  The i3-8100 would be a more sensible option for budgets.

Cooler: Noctua NH-L9i
One of the best rated coolers when it comes to small form factor and silence, although the stock cooler would be fine aside from the silence.

Motherboard: AsRock Z370 ITX AC
Mini ITX, of course.  Has on-board Wifi, 2 HDMI's, USB-C and M.2 support.

Memory: Crucial 16 GB (DDR4, 2400 MHz)
Any brand is fine.  8 GB is fine, but 16 GB will help video/photo/music editing.
Storage: Samsung 960 EVO Pro 500 GB (M.2)
Samsung's 960 series is some of the fastest storage available to make the most out of a tiny PC's performance.  This is a high-end build list, but if budget is a concern, the 250 GB version is an option or a cheaper brand.
Power Supply: Mini-Box Pico 160w XT + AC Adapter
A very small power supply that runs through an external power brick like a laptop.  This helps keep the build compact and the power brick can be easily tucked under a desk.