In recent times, the Format Library website has organized 3 Goat Format tournaments on Duelingbook and these were the deck lists that came out on top.
Here is a download link to all 11 of these YDK files, for those that want to upload these deck lists onto Duelingbook and use them.
April 2005 Goat Format (FLC 1-3) YDK Deck Files
Chaos Control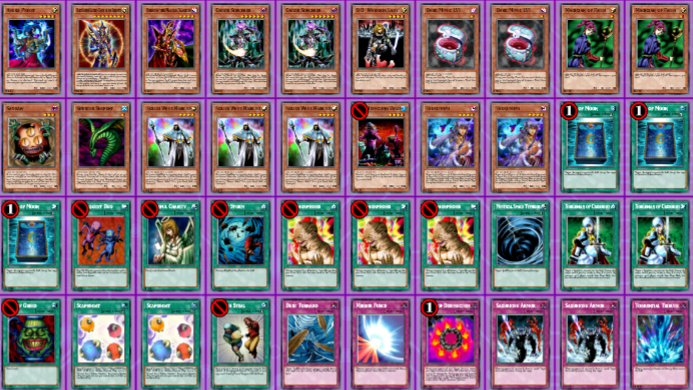 Turbo Chaos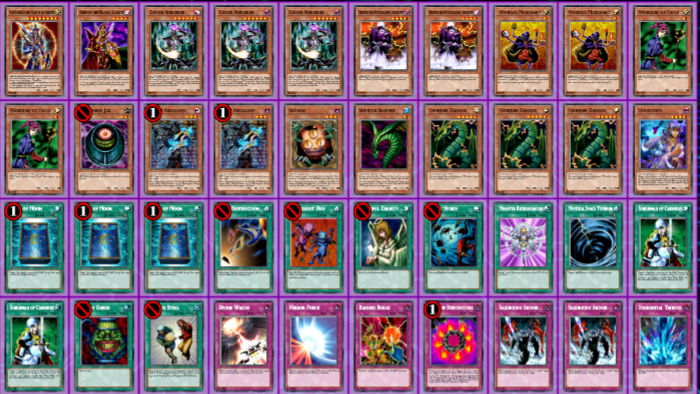 Goat Control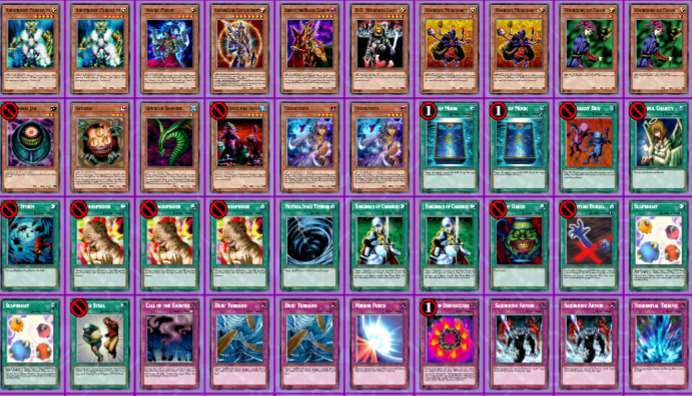 Turbo Chaos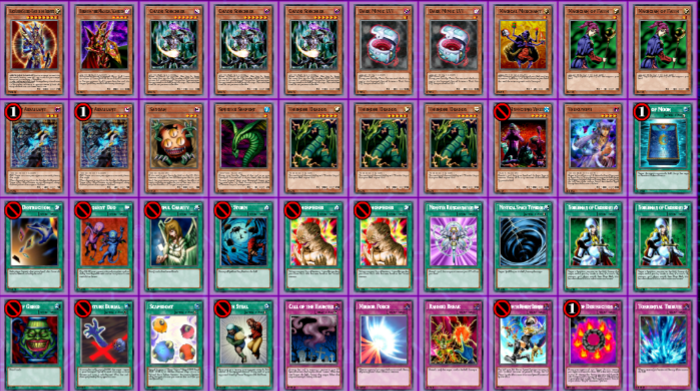 Goat Control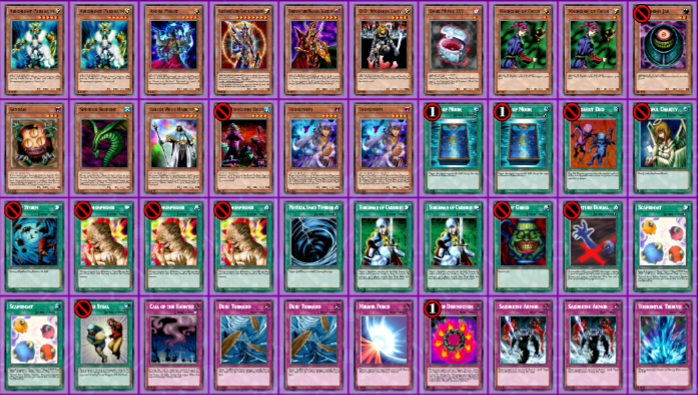 Stall Burn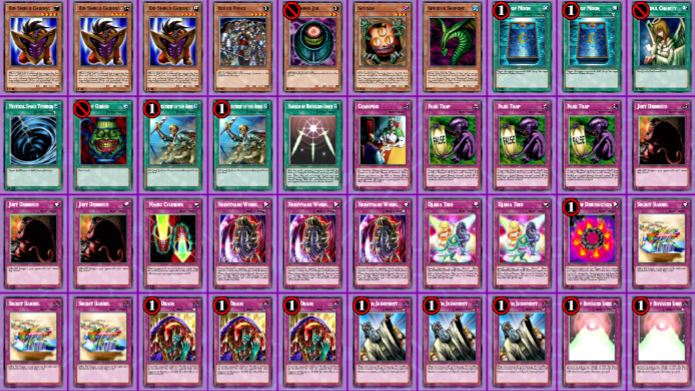 Turbo Chaos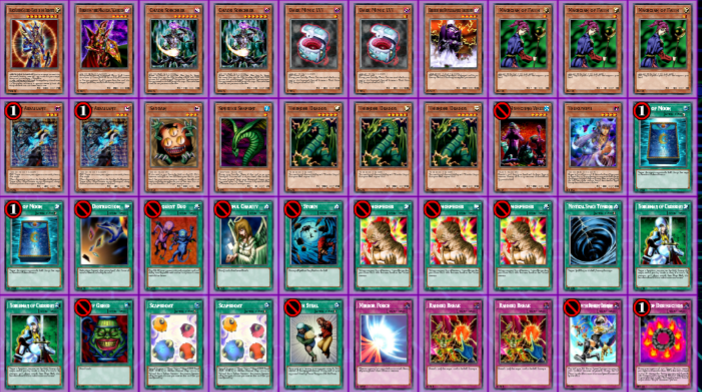 Goat Control w/ Abyss Soldier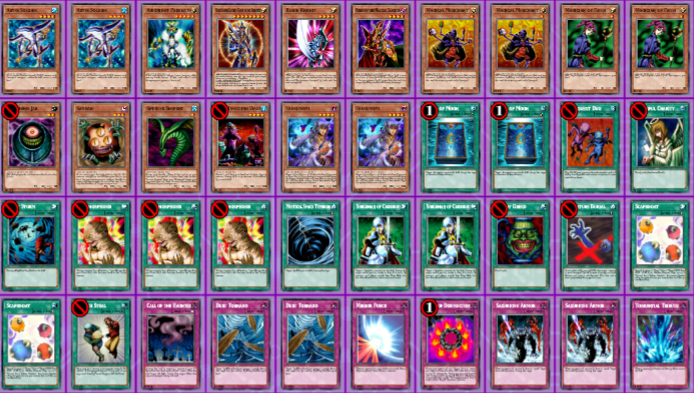 Anti-Meta / Control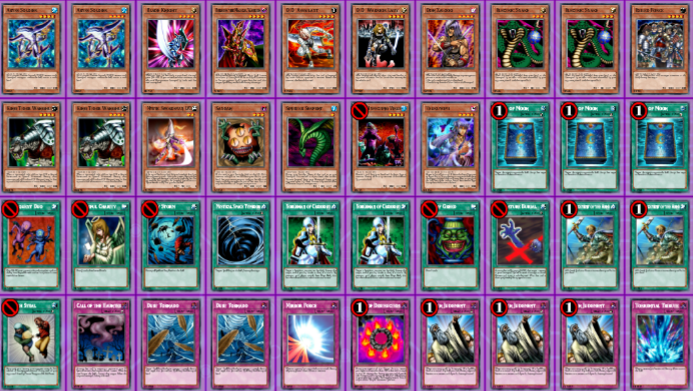 Goat Control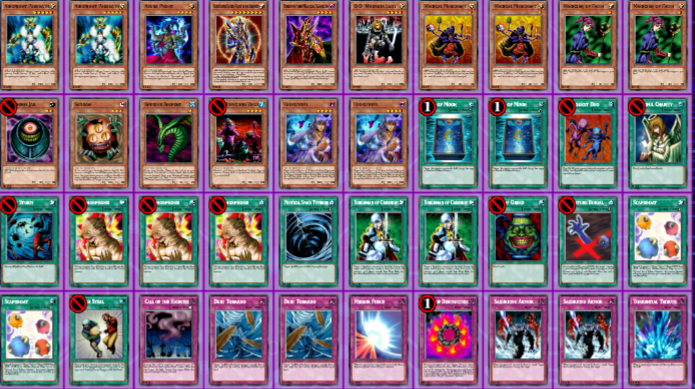 Zoo w/ Gearfried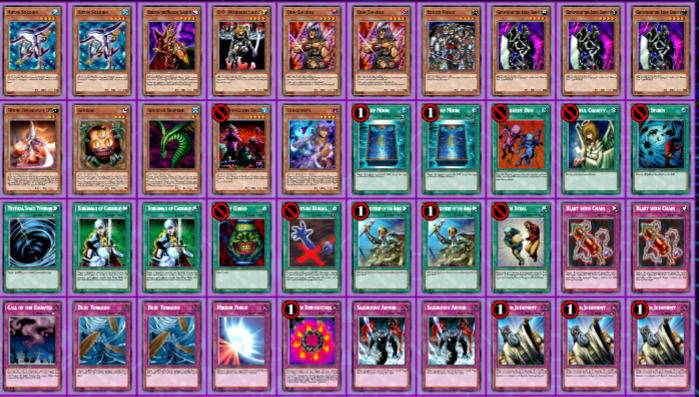 Some of the Side Deck choices for these decks:
Neko Mane King, Mystic Swordsman LV2, Seven Tools of the Bandit, Trap Dustshoot, Creature Swap, Bottomless Trap Hole, Electric Snake, Legendary Jujitsu Master, Greenkappa, Threatening Roar, Jinzo, Mobius the Frost Monarch, Kycoo the Ghost Destroyer, Ceasefire, Lightning Vortex, Skill Drain, Royal Oppression, Royal Decree, Mind Control, Mind Crush, Nobleman of Extermination, Blade Knight.