I've always been fascinated by "Altered Art" Magic: the Gathering cards.  When I first started playing Magic, I would occasionally run into MTG Artists at the Pro Tours.  The artists were there to sign cards, and would occasionally scribble a quick sketch with a marker on your card.  I alway thought this was cool.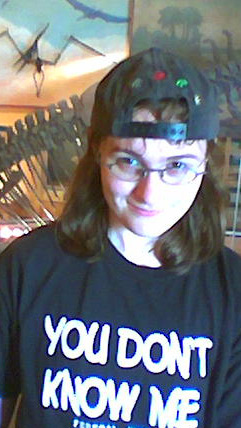 I remember being at a Magic Pro Tour in Chicago with my daughter in 2003.  We were visiting with artist Jeff Laubenstein (Recurring Nightmare) , and he signed a few cards for us.  My daughter was wearing a cool, old-school, black denim MTG baseball hat – with all the mana symbols on the back.  Jeff snagged her hat off her head and started doodling on the hat with a silver paint pen.  Next thing we knew, he had doodled a cool dragon sketch on her hat.  Sorry, I don't have a good photo of that. My daughter wore that hat for years, but she always wore it backwards.  So, in all those old pics, you can't see the dragon.  Trust me, it was awesome!
Delver of Secrets / Insect Aberration
Delver of Secrets / Insect Aberration is a Double Faced MTG Card from 2011.  Double Face Cards have artword on both sides of the cards, and are transformed during gameplay.  The original artist was Nils Hamm.  Here's a look at the original art from Innistrad: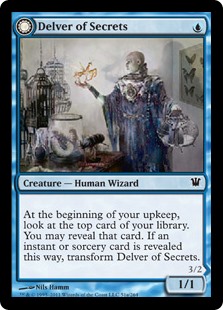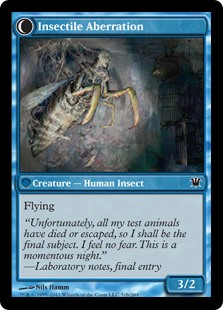 Now if you ran into Nils at a show, and he was doing a signing, he would sometimes bring along a few paints, and he might alter the card art a little bit, and then sign it.  Here are two different foil versions of Delver of Secrets.  The one on the left is the original.  The one on the right has been altered with with a little paint job and has his autograph.  Here is a YouTube video of Nils Altering a Card.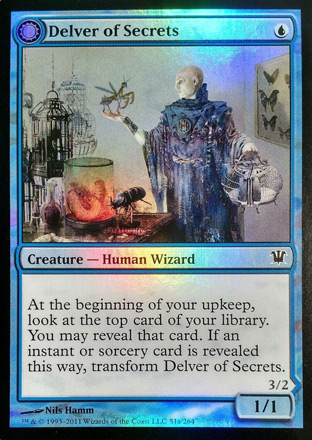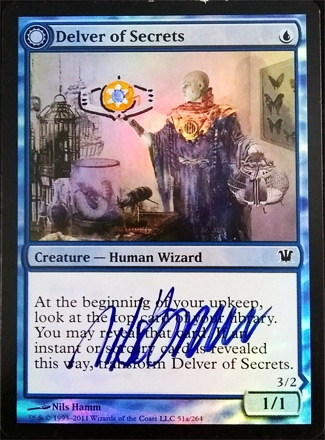 How Times Have CHow times have changed!
Lately though, artists around globe are completely redoing cards from top to bottom.  Sometimes these are the Original Artists of the cards.  But Mostly, it's Amateur Artists making original art on top of old Magic Cards.  Here are a few "Alters" from Dewil Art of this same "Delver of Secrets" Card.  Both are Spiderman themed: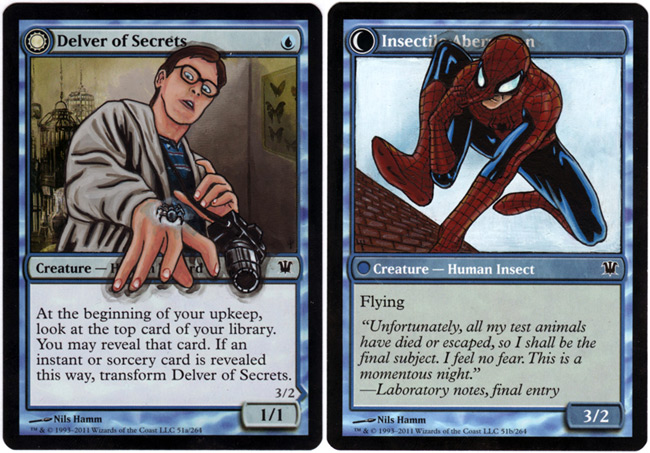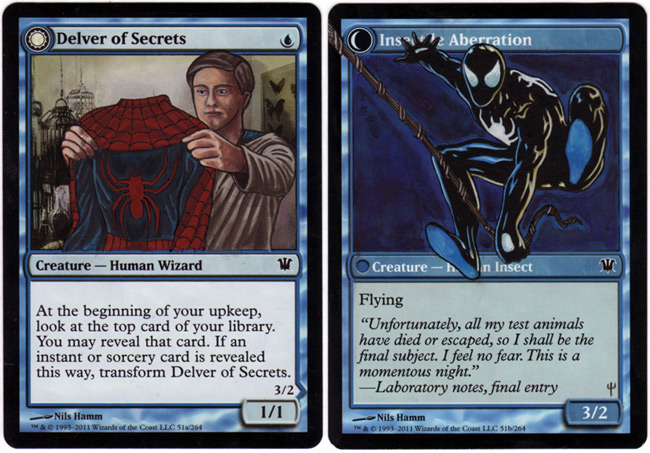 Altered Card Art is Big Business on eBay!
I did a search on eBay for "Altered Art MTG" the day I wrote this article.  There were over 1,500 Altered art Magic: the Gathering Cards available for sale on eBay!  I clicked the "Sold" button, and came up with nearly 4,000 Altered Art Cards Sold!  Wowza!  Sold Prices really ranged wildly – from 31 cents all the way up to $900!
Here are some of the more valuable cards sold recently on eBay:
Mox Pearl – Unlimited – $900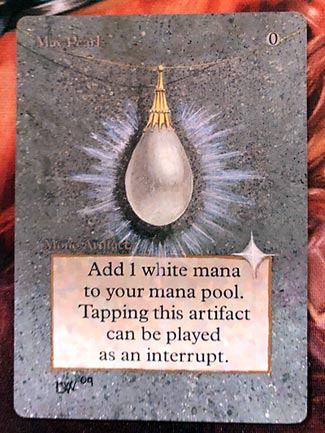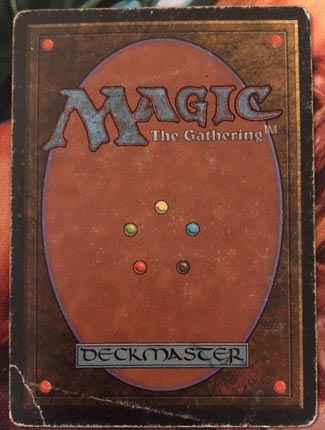 At first I'm thinking to myself, who in their right mind alters the art of a Mox? But then, you look at the back of the card, and you see this Mox Pearl is in rough shape.  This card is heavily played, and damaged.  
Here are some more Altered Art MTG cards, along with their ACTUAL SOLD PRICES on eBay:
Library of Alexandria – Arabian Nights – $515
Heavy Play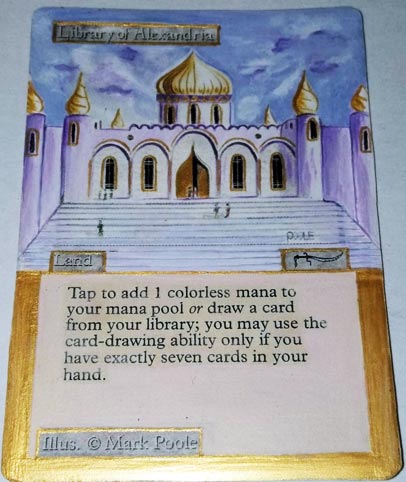 Underground Sea – Revised – $471


Gaea's Cradle – Urza's Saga – $350


Liliana of the Veil – $299

Captain Sisay – Invasion – $275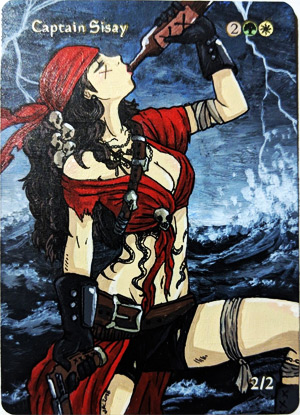 Sex Sells!
There's breaking news for you, eh?!  Artists who take existing cards and turn them into Erotic Versions of MTG cards are doing quite well for themselves.  There are hundreds of altered art "anime babes" cards on eBay (sold & selling).  I don't want to get too graphic with this article, so I'm using the pixelated (stained glass) versions of the images.  I just want to give you an idea of what erotic hand painted cards are selling for.  The unpixelated versions can be found on eBay if your deepest desires get the best of you.  Below are actual sold prices of these cards!
FOREST – Alleyne from Queen's Blade – $210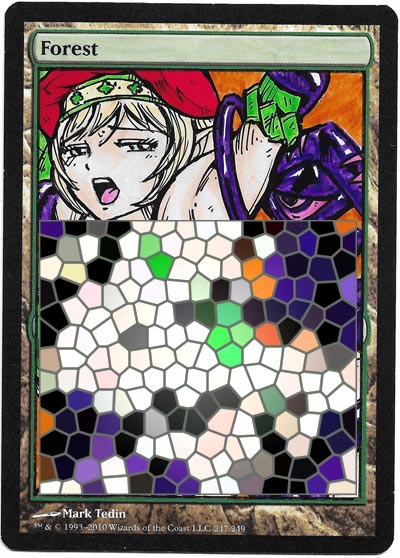 FOREST – Sexy Elf Artwork – $102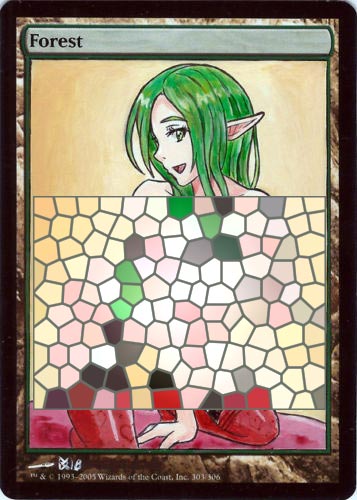 MTG Dark Magician Girl variant – $305!
Pearl Medallion – $177

Let's Not Forget Yu-Gi-Oh Cards too!
There are only a handful of Yu-Gi-Oh! Cards with Altered Art, but I'm sure more are coming.  Check out the actual Sold Prices from eBay!  
Isolde, Two Tales of the Noble Knights
as Bowsette & Booette – $1,025.00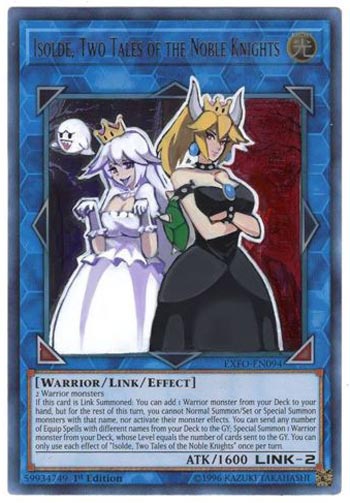 Sky Striker Ace – Raye – $332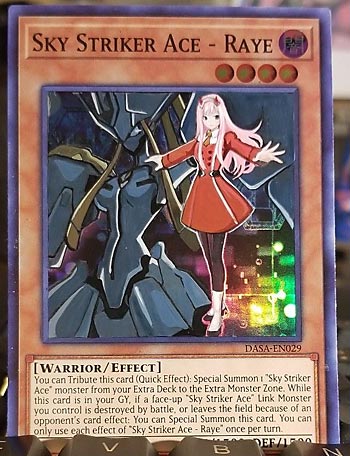 Knightmare Gryphon as Ridley from Metroid – $155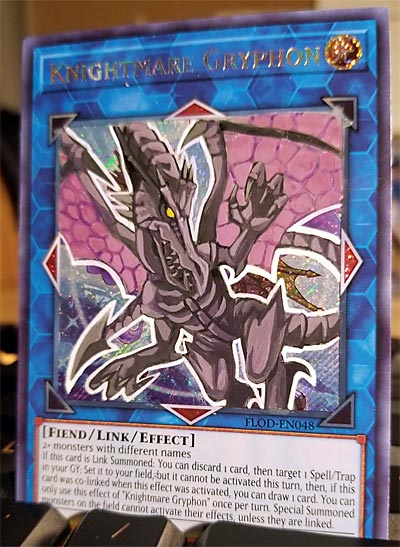 Anything Goes!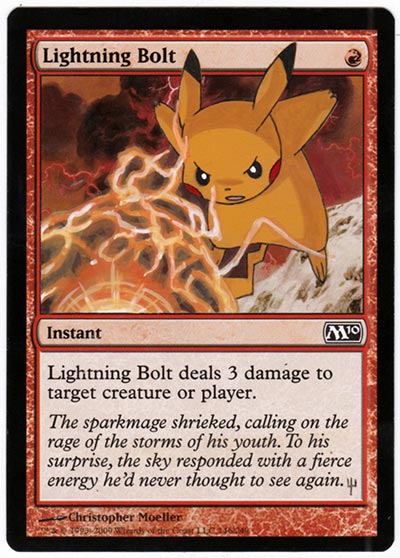 Savannah – $150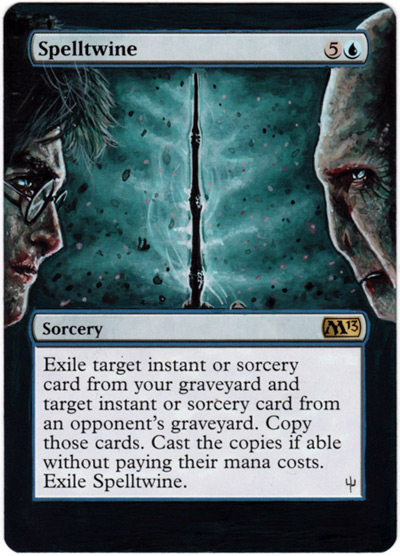 Are Altered Art Cards Playable?
By definition, most of these cards would not be playable in tournaments.  But I'm guessing if your cards are sleeved, or double-sleeved, many Judges would allow them.  I'm guessing it would also depend on how erotic your cards are, and if there are young players in the tournament. Just check with the Judges before you start your matches, and bring back-ups in case the Judges say no.  
Not All Altered Art Cards Sell for Crazy Prices though
Here is  card that sold, but didn't get a lot of bidding.  This actually look fine to me for hand-painted art – but for some reason, bidders didn't bid higher than $3.  Way better art skills than I'll ever have.
Forest – Hand Painted Link from Zelda – $2.80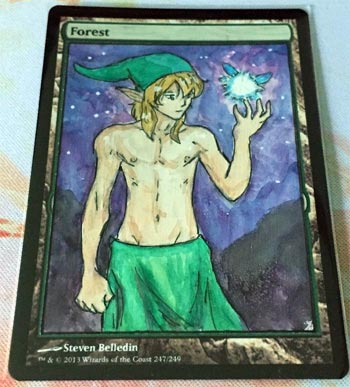 Final Thoughts on Altered Art Cards
If you like altered art cards, some things you should know.  Not all altered art cards are  the same.  Some are hand-painted, while some are stickers that are stuck to the cards.  Read the descriptions carefully if you intend to buy something!
Some of the artists are getting pretty popular doing altered art cards, and have a cult following.  Some artists specialize in landscapes, while others specialize in erotica.  A lot of the original artists of cards also alter cards on a commision basis.  If you have a favorite artist, and an idea for some card art, you can most likely contact the artists directly through their individual websites.