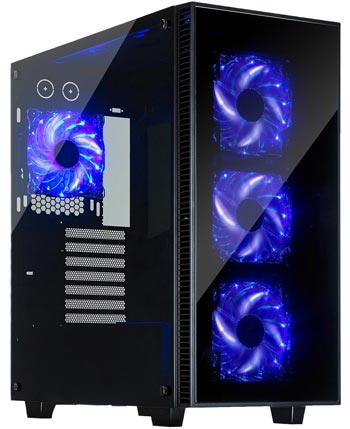 These are little things that I wish I knew before I built my first PC.  Hopefully, I save you a lot of time and frustration.
Watch a full-length tutorial

(which uses the same motherboard you will be using) on Youtube and watch it all the way through.  Yes, it's 20-30 minutes of your time but it could save you hours of headache.

Make sure you have a wired USB (or PS/2) keyboard

to access your BIOS.

Do cable management prior

to inserting the cables (i.e. moving the cables beneath the shrouds and back into holes near the motherboard.  Plan it out so that the cables are orderly rather than tangled.

Get a fan splitter if you intend to use more case fans

than your motherboard tolerates.

Identify on your motherboard where each cable goes

before you start to build.  This will save you a lot of stress.

Disassemble your case a bit before working on it

.  Remove the side panels and front panel so that you have maximum room for your hands to work in.

Before you install the motherboard, do the following things

: insert your CPU, insert your RAM, mount your CPU Cooler, place the IO Shield on the back of the case from inside the case and screw in the motherboard standoffs before installing the motherboard itself.

Install the video card toward the end

.  Having to install cables onto pins directly beneath the video card, while your hand maneuverability is limited, is not fun.

Test to make sure that your computer works

before you begin screwing it shut.

Update Windows 10

to its latest version before even trying to update the drivers and download an anti-virus ASAP.