Rumors have been circulating for months about the upcoming Pokemon RPG games for the Nintendo Switch. Ever since the announcement at last year's E3 that the creators are currently working on a main story RPG game, people have been speculating what the games might be about and the rumor mill just keeps growing. Today, we will be discussing the latest in a line of rumors that seem to be getting close to what the games might entail…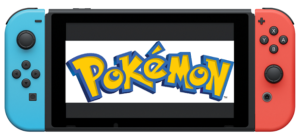 @PixelPar Leaks
The biggest leaks seem to be coming from Twitter, from the user @Pixelpar. Over the past couple months, @Pixelpar has been drawing hints towards the next games. Just recently, he finally revealed what he was hinting towards:
PKMN-NSW from Pixel P on Vimeo.
Pokemon Domain Registration Leaks
After his reveal, then another leak came out revealing that a company that Nintendo has used in the past for domain registrations has registered a few new domain names: PokemonLetsGoPikachu.com, PokemonLetsGoEevee.com and LetsGoPikachuLetsGoEevee.com
Currently, if you try to go to those websites, they are blank, but more than likely will be filled once the announcement has been made.
Speculations
We currently do not know what the games will have in them, but most speculations point to returning to Kanto as a sort of re-make/re-boot of Pokemon Yellow since the main protagonists of those games had a Pikachu and Eevee as their starting Pokemon.
We will keep on top of the reveals as soon as they are announced and have the latest news posted here and in the forums, so pleased stay tuned.