I'll define a productivity PC as a machine built for web browsing, Microsoft Office and services like Skype.  These PC's can be used for work/office, school, or general leisure.
A small business owner, who built a PC for his business in the mid-2000's (which has now become outdated), asked me my recommendations for building a PC right now.  It was a lot different back then.  During that time, low-end PC's were bad and mid-high end was best recommended for professionals.  However, nowadays, many low-end and budget computers can be perfectly fine for businesses.  I told him that a decent laptop/tablet or even one of those cheap mini-desktops at Walmart would serve those basic needs fine, and it's less necessary to build them now.  
However, some may still want to build a productivity PC for the benefit of customization and the personal enjoyment of building one.  For that, I will provide some tips.
Intel's Pentium's and i3's within the past few years will offer more than enough speed.
Celeron is not recommended.  i5's and i7's are way overkill.
Intel's stock CPU coolers are fine for performance. (Cryorig M9i is a good alternative)
Video card is not needed and not recommended.  Intel's integrated graphics are plenty.
4 GB RAM minimum.  8 GB recommended.  No more.
A solid state drive is strongly recommended for a significant speed boost.
No need for high-capacity storage (unless your business has a security camera perhaps).
Using a Mini ITX motherboard and case is recommended if you want a compact build.
Spend a few extra dollars on a power supply that is modular or semi-modular.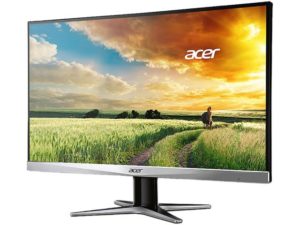 Recommended Peripherals
Logitech M185 Mouse
Apple Wireless Keyboard 2007
USB 2.0 ac Wifi Adapter (if Ethernet is not available)
One last tip: Use a high resolution monitor.  If you can afford a 4K monitor, go for that.  However, 1440p offers the most bang-for-buck of any monitor resolution.  An IPS 1440p monitor can be had for $200-250, which is not a bad deal at all.
For productivity, workspace matters.  You can run a full-sized web browser and Microsoft Word (or another app) side-by-side at the same time.  I promise you that a 1440p monitor will give you much more bang for your buck than expensive PC parts.
Example Build 
Very tiny build and great performance.
Intel Pentium G4600
120 GB SSD
AsRock 1110M-ITX Motherboard
8 GB DDR4 RAM (2133 MHz)
Mini-Box M350 Case
Mini-Box 160 watt Pico Power Supply
AC Power Adapter