PAIZO TO PREMIERE STARFINDER VOICE RPG SKILL FOR AMAZON ALEXA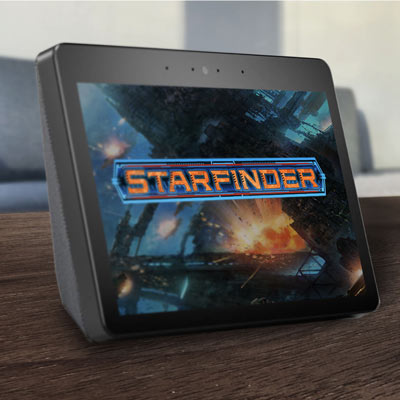 Experience the future of voice gaming with the free pilot episode on December 16.
REDMOND, WASHINGTON (DECEMBER 10, 2019): Paizo Inc. has teamed up with Amazon to bring the award-winning Starfinder Roleplaying Game to Alexa. Alexa transports you to an action-packed science-fantasy experience. The Starfinder skill guides players through an interactive adventure filled with professional voice actors, exciting sound effects, music, and multiple different story paths based on their in-game decisions! The free pilot episode will be available exclusively to Alexa users on December 16.
The premiere solo adventure, "Starfinder: Scoundrels in the Spike," takes a player's Starfinder hero deep into the lowest levels of Absalom Station, where someone—or something—is wreaking havoc. Players of all skill levels can join in on the fun and experience how their spoken choices propel the adventure forward.
"Starfinder: Scoundrels in the Spike" was adapted for Alexa by James L. Sutter, former Starfinder Creative Director and an award-winning author. The pilot episode was originally written for the Starfinder Beginner Box by Starfinder Managing Developer Amanda Hamon.
"We are excited to partner with Amazon to bring the weird and wonderful world of Starfinder to fans through this innovative technology," Hamon said. "The stars aligned and we think players new and old will love it."
This voice-based version of the award-winning Starfinder Roleplaying Game is designed to bring players a whole new universe of adventures. After players enable the Starfinder skill on Alexa, they can launch their science fantasy tabletop adventures and create futuristic heroes and action-packed campaigns with the Starfinder Beginner Box! To learn more go to paizo.com/starfinder and .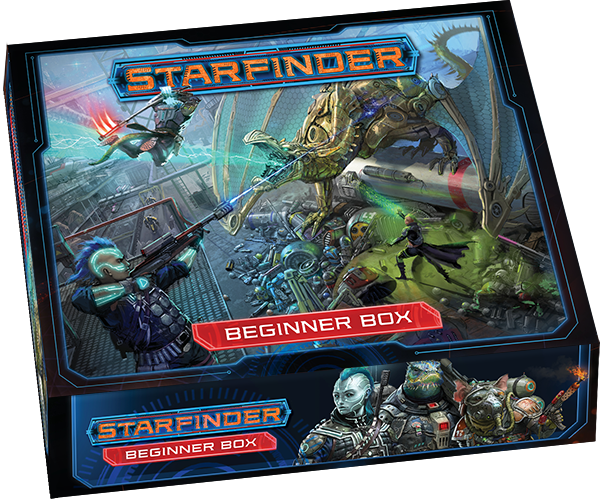 Starfinder voice episodes will be available across all Alexa-enabled devices. You can prepare for the December 16 launch by getting your own Amazon Echo or other Alexa-enabled devices today at Amazon.com.
###
About Paizo
Paizo Inc. is one of the world's leading hobby game publishers. Since 2002, millions of players have joined the goblin army by playing the Pathfinder® and Starfinder® Roleplaying Games in homes, at conventions, at their favorite local game stores, and digitally on virtual tabletops. Paizo.com is an online retail hobby destination for gamers that carries the latest products from top hobby game publishers. Players can also find the newest releases, as well as accessories like dice and maps, miniatures, T-shirts, and goblin plush toys, to quickly replenish their adventuring supplies for the next dungeon run.