Our friends at Konami sent us a Press Release today about New Yugioh TCG Products hitting stores this holiday season.  These will make Christmas / Holiday Gifts for any Yugioh fan.  
"Now that the holiday season is just around the corner, we are thrilled to officially provide more details about the exciting new products coming down the pike from Yu-Gi-Oh! TRADING CARD GAME in November and December.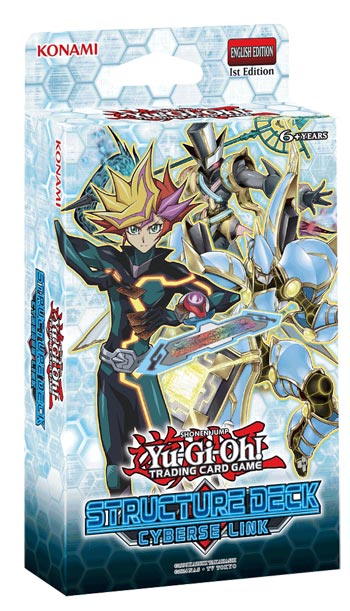 Structure Deck: Cyberse Link overclocks Cyberse and Link Monsters with powerful protocols that add more speed and more processing power to your Link Summons! Cyberse Link features cards like Cosmic Cyclone, Storming Mirror Force, and Dimensional Barrier as well – powerhouse tech cards that can power up any Deck you play. The deck becomes available November 3 complete with a Beginner's Guide, an updated Game Mat, and 43 cards: 38 Commons, 3 Super Rares, and 2 Ultra Rares.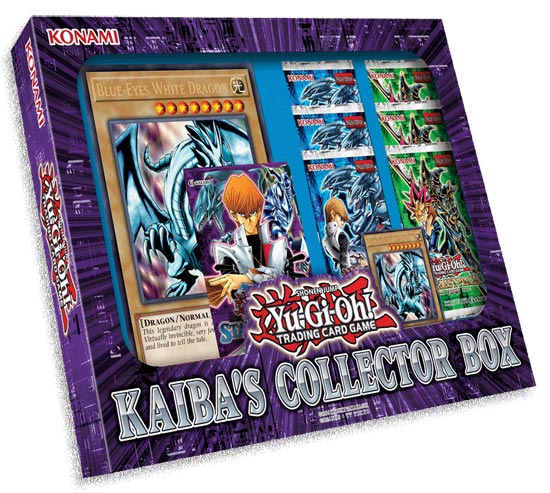 Kaiba's Collector Box  launches November 17, and is the perfect complement to the recently released Yugi's Collector Box! Each box is fully loaded with 1 Starter Deck: Kaiba Reloaded; 3 Duelist Pack: Kaiba booster packs; 3 Duelist Pack: Yugi booster packs; 1 Ultra Rare variant-art Blue-Eyes White Dragon; and 1 variant art Oversized Blue-Eyes White Dragon card.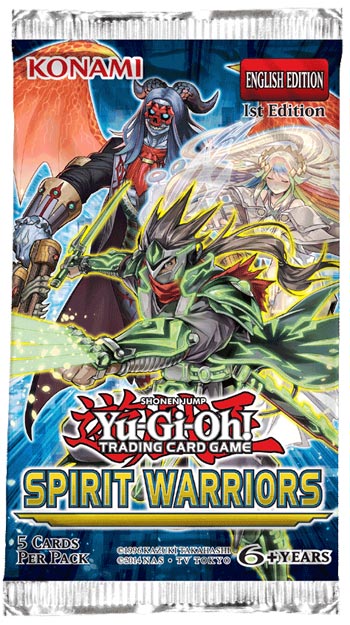 Hitting stores on November 17, the all-foil Spirit Warriors booster set makes the perfect addition to any aspiring duelist's collection, bringing Link Monsters and the Link Summoning mechanic into new territory, while introducing two all-new monster themes! The set includes 60 cards: 40 Super Rares and 20 Secret Rares.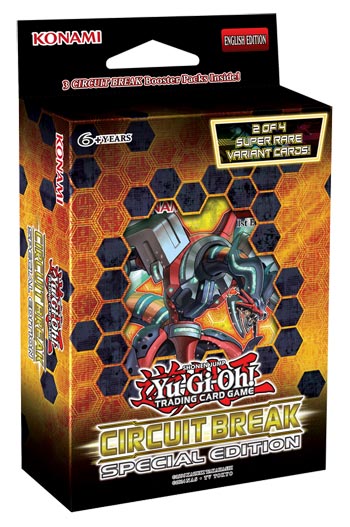 And, just in time to make the perfect holiday gift, Circuit Break Special Edition is released on December 8, including 1 of 2 Super Rare preview cards from the Spring 2018 booster set and 1 of 2 Super Rare variant cards: The Winged Dragon of Ra – Sphere Mode, or Stardust Chronicle Spark Dragon! Each box has three booster packs, 9 cards per pack, and 2 Super Rare cards."