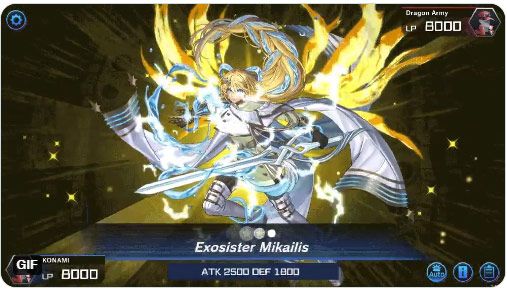 NEW "NEPHTHYS" Gate added to Solo Mode and Selection Pack available now on MASTER DUEL 
LOS ANGELES – JUNE 10, 2022 – Konami Digital Entertainment, Inc. (KONAMI) has today announced that new content is available now for its hit digital card game Yu-Gi-Oh! MASTER DUEL. The update includes a Solo Mode Gate based around the Nephthys monsters, and a Selection Pack including Exosister monsters. 
The new "Worshippers of the Sacred Phoenix" Solo Mode Gate tells the story behind the iconic Yu-Gi-Oh! TRADING CARD GAME (TCG) card Sacred Phoenix of Nephthys. The Gate is available to play now, featuring new missions to complete and special rewards to unlock.
Additionally, Exosister monsters make their debut in the new Valiant Wings Selection Pack. Duelists can use them to repel monsters and save their souls with powerful Xyz Summons. The Valiant Wings Selection Pack is available to acquire now.
Yu-Gi-Oh! MASTER DUEL features beautifully rendered Duels in 4K resolution*, more than 10,000 cards to collect**, an extensive single-player Solo Mode, online Duels, events and more.
The game has achieved more than 30 million downloads worldwide to date. 
Yu-Gi-Oh! MASTER DUEL is free-to-play with in-game purchases on PlayStation®5, PlayStation®4, Xbox Series X|S, Xbox One, Steam, Nintendo Switch, iOS and Android, and it's available now.