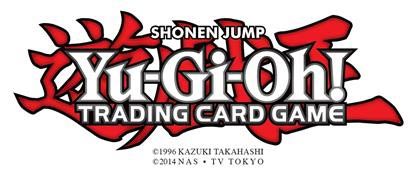 MYTH, LEGACY, AND LEGENDS RETURN TO GLORY IN THE Yu-Gi-Oh! TRADING CARD GAME!
El Segundo, Calif. (September 25, 2018) – The story of the Yu-Gi-Oh! TRADING CARD GAME (TCG) spans almost two decades, forging a history filled with brilliant heroism…and just as many hidden treasures. The biggest heroes of Dueling's past have had their share of the spotlight, but now it's time for a trove of fan-favorites and hidden gems to take center stage. Konami Digital Entertainment, Inc. (KONAMI) presents two new releases this Fall that revive and reinvent time-honored strategies, filled with surprising twists that will shock and delight the most casual competitor to the toughest tournament Duelist.
Looking for a new Deck? How about three!? This October, a trio of tremendous trend-setters all return in one place: the Legendary Hero Decks Collector's Set. Each of the three Decks included is a complete 40-card build that's ready-to-play right out of the box. Better yet, each Deck features new cards that elevate each classic strategy.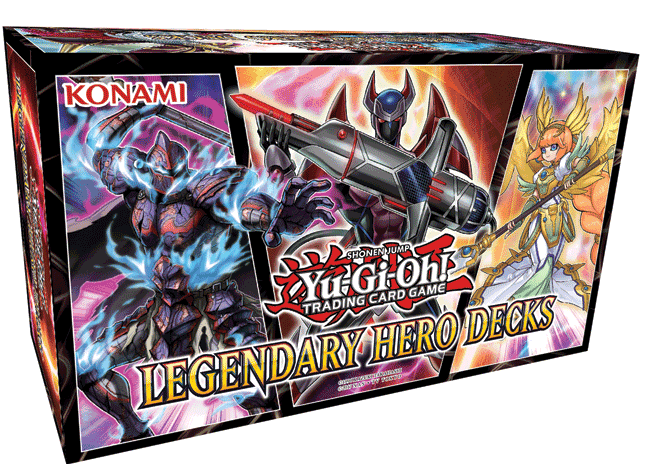 First up, Dueling's prodigy brings Fusion Summons into a new era. Aster Phoenix's Destiny HERO monsters are back and better than ever, accompanied by two "HERO" Link Monsters that you can play in any HERO Deck. The new Link-2 monster lets you reuse your Fusion Summoning Spell Cards, while the new Link-3 monster wields huge Attack Points and three Link Arrows – just what you need to unleash 3 Fusion Monsters at once. 
Next, Team Ragnarok rides again with the second coming of Synchro Summons.  A new "Nordic" Link Monster helps you gather the Synchro Materials to Summon forth Loki, Thor, and Odin, and the Deck's lineup of Level 10 Synchros is championed by Ascension Sky Dragon, previously available only as an exclusive Championship Prize Card. And if that wasn't enough, Xyz Monsters reach a new level of excellence with the return of the Phantom Knights! A never-before-seen Trap Card adds to your ancient arsenal, while a new "Phantom Knight" Link Monster sets Traps straight from your Deck, and dishes out destruction whenever you Special Summon a DARK Xyz Monster to a zone it points to.      
The Legendary Hero Decks Collector's Set arrives October 5 with three 40-card Main Decks and three 10-card Extra Decks. Each Deck contains 5 Ultra Rares and 45 Commons. MSRP: $29.99 per set.
A new era of stunning Dragons and incredible Fusion Monsters begins with the Soul Fusion booster set! The classic Thunder Dragon is reborn as an entire tribe of deadly drakes, armed with incredible search effects and powerful abilities. Fuse 2 monsters to Summon Thunder Dragon Colossus and stop your opponent searching cards from their Deck.  Fuse 3 monsters to unleash the mighty Thunder Dragon Titan and wreak destruction every time a Thunder-type's effect is activated in the hand – perfect for a theme that revolves around in-hand abilities. Both Fusions have protection effects, and both have alternate Summoning conditions that make them easy to play. Thunder Dragons are ready to storm your tournaments!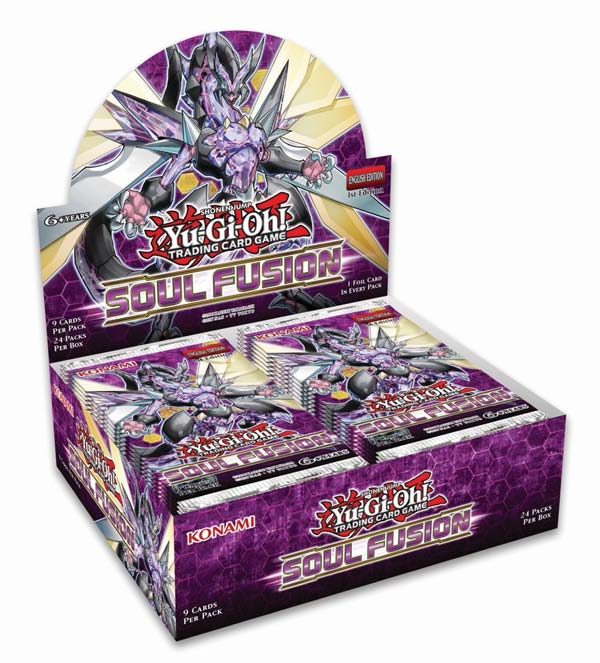 Embrace the Light and the Dark together with Chaos Dragon Levianeer, packing a tremendous 3000 ATK and effects that revive your monsters, rend your opponent's hand, and destroy up to 2 cards on the field. Playmaker's Cyberse Clock Dragon joins the fray too, a Cyberse-type Fusion that can gain thousands of Attack Points, protect your field, and search any Spell Card from your Deck. Plus, you'll find powerful new Link Monsters like Homura's Salamangreat Heatleo, Some Summer Summoner, and Folgo, Justice Fur Hire!
Soul Fusion introduces new support for the "Danger!" and "Noble Knight" themes with 12 World Premiere cards, as well as numerous Spell and Trap Cards that can strengthen any strategy. Create powerful combos by sending a monster from your Extra Deck to your Graveyard with Extra-Foolish Burial, send a monster of your choice to the Graveyard without targeting it or triggering its effects with Herald of the Abyss, and Set almost any Normal Trap straight from your Deck with Trap Trick.
Duelists can get a preview of Soul Fusion at Sneak Peeks scheduled for October  13 and/or October 14 at participating Official Tournament Stores. Duelists can find more information and a list of locations here: http://www.yugioh-card.com/en/events/sneakpeek.html. Soul Fusion is available October 19 with 100 cards: 48 Commons, 20 Rares, 14 Super Rares, 10 Ultra Rares, and 8 Secret Rares. MSRP: $3.99 per 9-card pack.