I have been collecting Pokemon cards for over 20 years now, and recently there has been a huge surge in prices with Lugia card sales.  Specifically, Lugia's first appearance in the Pokemon Trading Card Game – The "2000 Pokemon Neo Genesis 1st Edition Holo".  This was a $1,000 dollar card in mid 2019, and now: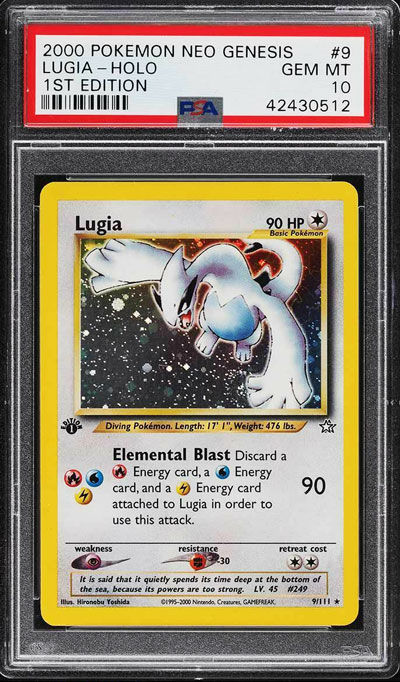 This Lugia card (pictured above) sold at auction (eBay/PWCC) on November 25, 2020 for $129,000!
That is a huge jump in pricing folks!  Lugia is now the 2nd most valuable English Pokemon card to collect, right behind Base Set Charizard.  I am eliminating any special error cards and/or trophy cards that might exist out there.  This article is just focusing on cards people might have reasonably busted open from a booster pack.  1st Edition Base Set Blastoise and Venusaur sales have not topped the $100,000 mark … yet.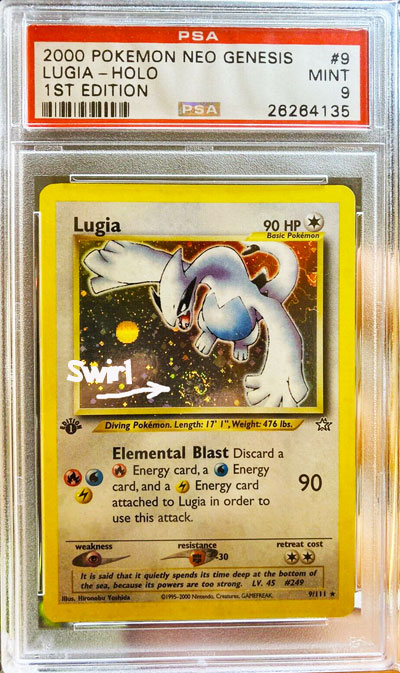 Why are Lugia prices taking flight?
The Neo Genesis Lugia card is simply beautiful.  And it looks even more incredible in real life.  Especially if you can find one with a "swirl" pattern in the holographic background (see image above).  Some collector's specifically look for the swirl in the holo, which is totally random amongst Pokemon cards.  This Lugia card is also the holy grail for many collectors, and preferred over Charizard.  But why?  Let's dive deeper.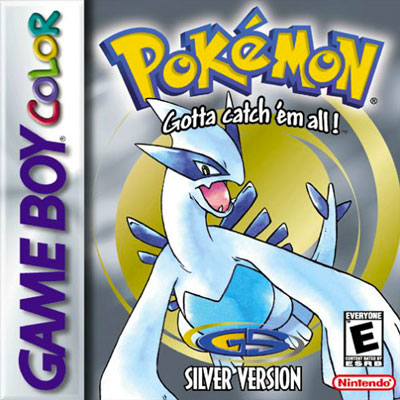 2. Lugia was the the box cover artwork for Pokemon Silver.  Each generation of Pokemon games brings new players to the world of Pokemon.  While Charizard was the face of Generation 1 players, Lugia was the face of Generation 2.  Your big brother might have been Charizard guy, but you were a Lugia fan.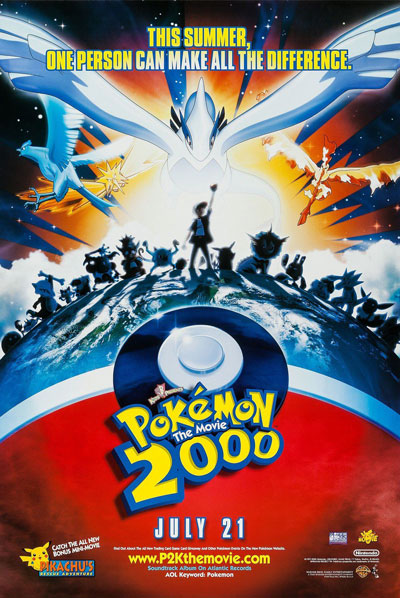 3.  Lugia starred in the 2nd Pokemon Movie – Pokemon The Movie 2000.  This Lugia movie made over $130 million dollars at the box office.  Charizard has been in several movies, but has not been the subject, or the star.  Though I loved the Charizard scene in Detective Pikachu.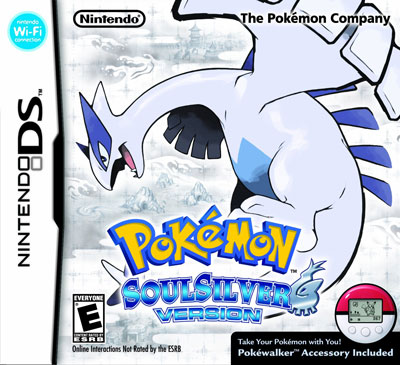 4.  Lugia was featured again on the cover of Pokemon SoulSilver.  This game was a re-release of the original Silver game. SoulSilver was released in 2009, and made for the Nintendo DS.  It featured many improvements over the previous release.  SoulSilver again brought Lugia to the forefront of a whole generation of new Pokemon players.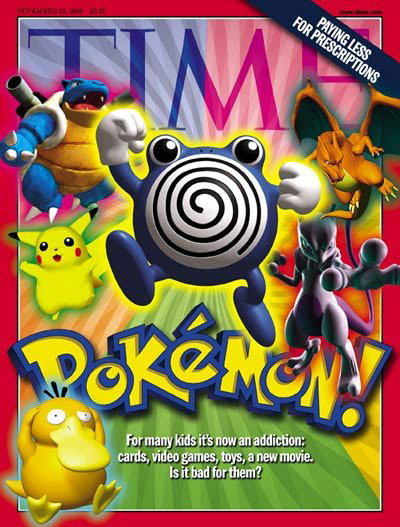 5. The initial Pokemon Craze had subsided by the time Neo Genesis released.   And Neo Genesis is rarer card than Base Set Charizard. The Pokemon TCG Base Set was released in January 1999, and that is when the Pokemon craze started.  Then we had:
Jungle – June 1999
Fossil – October 1999
Base Set 2 – February 2000
Team Rocket – April 2000
Gym Heroes – August 2000
& Neo Genesis in December 2000
The initial Pokemon craze had definitely subsided in the 2 years that had passed.  Many of my daughter's friends were not as enamored with Pokemon as they once were.  There were still plenty of people collecting cards and playing the Pokemon TCG, but not nearly as many as in 1999.  The PSA Population Report shows that 2,707 1st Edition Base Set Charizard cards have been graded, and 121 of those are PSA 10's.  The Report also shows that only 1,205 1st Edition Neo Genesis Lugia cards have been graded, and only 41 of those are PSA 10.  So, currently, there are 73% less PSA 10 Lugia cards to be had.  Lugia is currently way more scarce.
Looking at the unlimited version of each card.  There are only 13 PSA 10 unlimited Lugia cards, while there are 489 PSA 10 unlimited Charizard Base Set cards.  Unless there are tons of Lugia cards hiding in binders in closets still, this is a huge disparity in rarity that might be permanent.  The unlimited versions of Lugia might actually be undervalued!  
6.  Neo Genesis Lugia is a Wizards of the Coast card.  It is a "WOT-C" card as people like to say.  Wizards of the Coast had the Pokemon TCG license from 1999 to 2003.  The Pokemon TCG license went back to Nintendo after that.  Many collectors have a fondness for WOTC era cards.  
Final Thoughts
Hopefully I have given you a little insight into why this particular Lugia card has taken off in value.  If Lugia continues down the Charizard flight path, then all versions of Lugia will become collectible, like: Neo Revelation; Aquapolis; Unseen Forces; etc.  I am not sure if this will happen, but if you are a collector, it is something to keep your eye on.
Noe Genesis Speculator's Corner
With the rise in prices in Pikachu, Charmander, Squirtle and Bulbasaur Base Set cards (all starters from the Generation 1 video games), you might want to keep your eye on the starter cards from Generation 2 – Chikorita, Cyndaquil, and Totodile.  Especially the first edition versions that show up in Neo Genesis.  There are two versions of each Gen 2 card, and they might be ripe for the picking.  These are still relatively inexpensive.  Graded versions are just starting to rise in value.