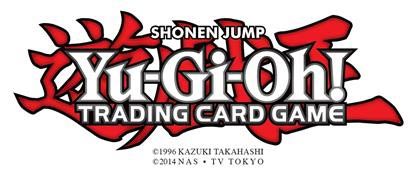 El Segundo, Calif. (March 1, 2018) – Konami Digital Entertainment, Inc. (KONAMI) is proud to showcase its 2018 Yu-Gi-Oh! TRADING CARD GAME (TCG) product portfolio and new support for Official Tournament Stores, at the Game Manufacturers Association (GAMA) annual trade show. New and upcoming products will be on display in booth #407 at the Peppermill Resort in Reno, Nevada on March 12–16, and KONAMI will conduct two seminars focused on KONAMI Official Tournament Store support.
"2018 has gotten off to a great start with our newest Yu-Gi-Oh! TRADING CARD GAME products and expansion of our Organized Play programs, including the Lost Art promotion for Official Tournament Stores," said Yumi Hoashi, Senior Vice President, Card Business for Konami Digital Entertainment, Inc. "With a commitment to develop exciting products for our devoted player base, we are thrilled to share the latest product release schedule with our distribution and retail partners."
KONAMI will host two seminars at GAMA. The first will be held on Tuesday March 13 at 11:00 a.m. to discuss Official Tournament Stores and the benefits offered to them, along with Organized Play programs and upcoming events in 2018.  The second seminar is Wednesday March 14 at 10:00 a.m. and will cover tournament procedure: how to set up a Yu-Gi-Oh! TCG tournament, how to report results, and details about the KONAMI CARD GAME NETWORK and KONAMI Tournament Software.  For more information on KONAMI's Organized Play offerings, including opportunities for new players, please visit http://www.yugioh-card.com/en/events/index.html.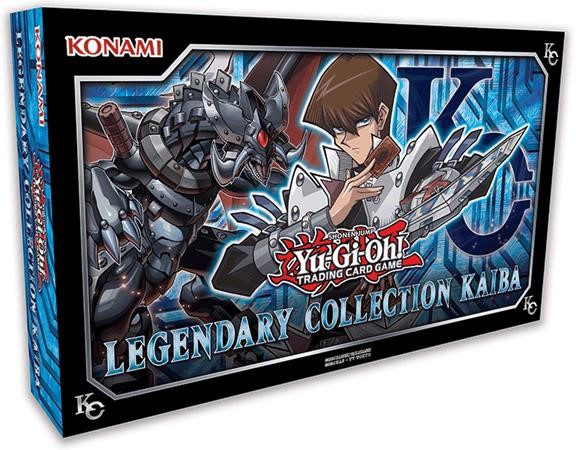 Continuing in the vein of classic fan-pleasers, Legendary Collection Kaiba debuted on March 9 and a full spread of Dueling accessories featuring Seto Kaiba arrive on March 23. Legendary Collection Kaiba assembles dozens of Kaiba's most famous cards along with more support in a 110-card all-foil mega-set. MSRP: $29.99 per box. Players can protect their cards with Yu-Gi-Oh! Kaiba's Majestic Collection Card Sleeves; display their collection in the Yu-Gi-Oh! Kaiba's Majestic Collection 9-Pocket Duelist Portfolio; and carry their Decks from Duel to Duel in the Yu-Gi-Oh! Kaiba's Majestic Collection Card Case. The entire Majestic Collection is available on March 23. MSRP: $3.99 per pack of sleeves; $4.99 per card case; and $9.99 per portfolio.
February's Extreme Force release revolutionized Dueling with throwback Link Monsters that helped bring vintage strategies like Noble Knights, Qliphorts, and Archfiends into modern competition.  Players craving more will get it on March 23, as Extreme Force Special Edition revisits the Altergeists, the Mekk-Knights, the "F.A." theme, and all the Link Monsters that made Extreme Force such a success with Duelists and retailers alike. Presented in a 3-pack format with 1 of 2 Super Rare variants of popular tournament cards, either PSY-Framegear Gamma or Galaxy-Eyes Cipher Blade Dragon, as well as 1 of 2 Super Rare preview cards, either Mekk-Knight Avram or Called by the Grave from the Spring 2018 booster set Flames of Destruction. Extreme Force Special Edition is a great chance for Duelists to collect cards they missed the first time around. MSRP: $9.99 per box.
Fans of the Yu-Gi-Oh! VRAINS animated series will want to get their hands on Star Pack: VRAINS. Overflowing with hits from the Link era, the latest Star Pack features the "Cyberse" monsters, popular Link Monsters, and more of the biggest cards from the Yu-Gi-Oh! VRAINS series in an exclusive foil finish, available March 30. MSRP: $0.99 per pack.
For players looking for a jumping-on point, Structure Deck: Lair of Darkness hits on April 20. Ready to play right out of the box, Lair of Darkness features cards that pair perfectly with themes from the upcoming Dark Saviors special booster pack one month later. With 36 Common Cards, 3 Super Rares, 2 Ultra Rares, and 1 Token Card, each Structure Deck: Lair of Darkness is presented with a Beginner's Guide and a Double-sided Deluxe Gaming Mat/Dueling Guide. MSRP: $9.99 per box.
Also in April, the next core booster pack arrives to raise the bar for tournament play! Flames of Destruction debuts on May 4 to close out the first season of the Yu-Gi-Oh! VRAINS era. The 100-card booster set will shake up competition with new cards for established strategies, as well as a brand-new Link Monster theme and the crowd-pleasing return of the Elemental Lords. MSRP: $3.99 per pack.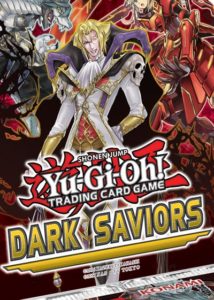 The perfect pairing with Structure Deck: Lair of Darkness, the Dark Saviors special booster arrives May 25. An all-foil release with 40 Super Rares and 20 Secret Rares, it creates powerful combos with key cards from the Structure Deck. Presented in 5-card packs, it offers new strategies that are sure to be a hit with Duelists. MSRP: $3.99 per pack.
The summer offers players a second chance at all the biggest cards from April with the release of Flames of Destruction Special Edition June 8. The year's second Special Edition, each box has 3 Flames of Destruction booster packs, 1 of 2 Super Rare variant cards, and 1 of 2 foil preview cards from the Fall 2018 booster release. MSRP: $9.99 per box.
Also in June, the Battles of Legend: Relentless Revenge special booster set combines often-requested cards from each of the first five Yu-Gi-Oh! animated series, printed for the very first time, with new cards from Yu-Gi-Oh! VRAINS, high-demand cards from current competition, and cards targeted at Duelists who want to play with Deck strategies and themes released over the past year and into the next one! Each 5-card pack contains 4 Ultra Rares and 1 Secret Rare. MSRP: $3.99 per pack.
On July 13, Starter Deck: Codebreaker introduces the basics of Dueling with cards that are strong, but simple. This Deck also introduces the Link Summoning mechanic using "Code Talker" monsters. Playable right out of the box, this 45-card Deck also lets new Duelists build their own Deck by collecting the "Code Talker" monsters from various releases including Structure Deck: Cyberse Link and Extreme Force. MSRP: $9.99 per box.
Rounding out the month on July 27 is Cybernetic Horizon, the first all-new 100-card booster set of the 2018-2019 Dueling season!  Like May's Flames of Destruction, this set will include 12 never-before-seen World Premiere cards. Cybernetic Horizon includes new cards from Yu-Gi-Oh! VRAINS, revisits popular Deck themes introduced in the Yu-Gi-Oh! GX and Yu-Gi-Oh! 5D's eras, and includes cards that enhance strategies from Code of the Duelist, Circuit Break, Extreme Force, Flames of Destruction, Dark Saviors, and more! MSRP: $3.99 per pack.
And for the first time ever, Speed Dueling products will officially arrive for the Yu-Gi-Oh! TCG later this year! Designed with every kind of Duelist in mind, Speed Dueling offers the excitement and strategy of the Yu-Gi-Oh! TCG in a fast-paced environment. Choose to play as one of many iconic characters from the Yu-Gi-Oh! animated series, complete with Duelist Skills made popular in the Yu-Gi-Oh! Duel Links digital game and mobile app. Duelists can look forward to multiple Speed Dueling product lines, with more information for products available later this year. Attendees at GAMA can get a closer look at Speed Dueling during the OTS seminar on Tuesday March 13, at 11:00 a.m. in the Peppermill Tower (Naples 6).
Between hundreds of Regional Qualifier tournaments, big Championships, in-store events, and convention appearances, Duelists will have plenty of chances to put their skills to the test this year. For more information on KONAMI's full program of Organized Play offerings – including special tournament booster packs available exclusively for KONAMI Official Tournament Stores and a Lost Art Promotion with limited edition promotional cards – check out http://www.yugioh-card.com/en/events.
Please note that product names, packaging, and configuration are subject to change.
https://www.pojo.biz/board/showthread.php?t=1298864 – Feel free to discuss on our forums.