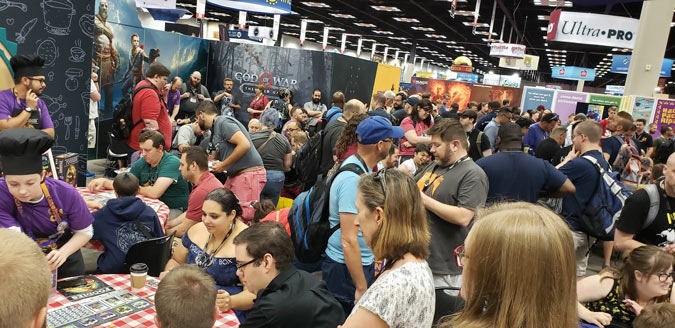 INDIANAPOLIS (May 19, 2020) Gen Con, the largest and longest-running tabletop gaming convention in North America, announced today that their upcoming 2020 convention in Indianapolis has been canceled due to health and safety concerns related to COVID-19. The decision was made after extensive consideration and in consultation with Indianapolis government officials and public health authorities. Gen Con will return to the Indiana Convention Center August 5-8, 2021.
"Gen Con is the highlight of our year, and we know that it means as much to our attendees, exhibitors, event organizers, and local partners as it does to us," said Gen Con president David Hoppe. "But after carefully monitoring the situation and having ongoing conversations with experts and local government officials, it became clear that the only responsible option was to cancel the convention for this year."
Attendees who have purchased badges for Gen Con 2020 will be contacted by email with details about rolling their badges forward to 2021 or receiving a refund, and current hotel reservations made through the Gen Con housing block will be canceled automatically and free of charge.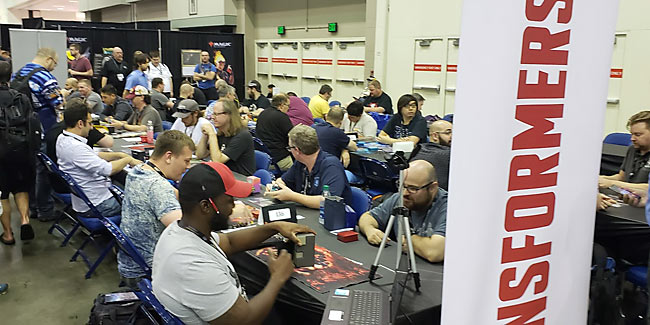 "We know this was a very difficult decision for Gen Con to make, but we understand and support their decision," said Leonard Hoops, president and CEO of Visit Indy. "They're great partners and we're mutually committed for the long term. For me and so many others in our community, Gen Con 2021 can't come soon enough."
Pop-Up Gen Con, a companion program organizing in-store retail activations at participating game stores during the convention in Indianapolis, has also been canceled for 2020.
In place of the in-person event, originally scheduled to be held July 30 – August 2, the convention's organizers today announced plans for Gen Con Online, a free-to-attend virtual convention experience featuring livestreaming content, remote gaming, and other online programming. Additional details about Gen Con Online will be announced in the coming weeks via the company's website and email newsletter.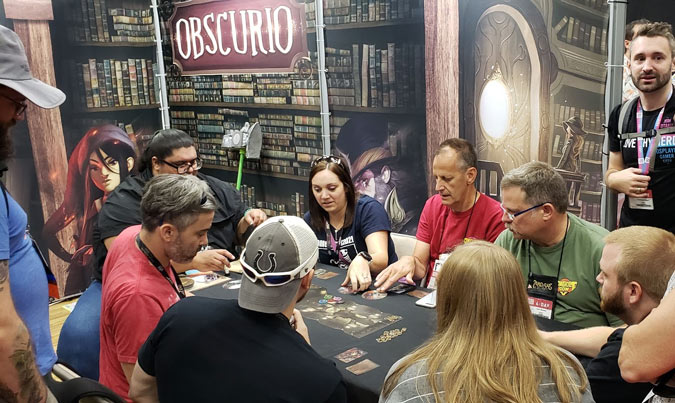 About Gen Con
Gen Con is the largest and longest-running annual event devoted to tabletop gaming culture in North America. The convention, which began in 1968 in Lake Geneva, WI, attracts 70,000 attendees and over 520 exhibiting companies each year. During the convention, attendees choose from more than 20,000 ticketed events representing a wide array of board games, card games, roleplaying games, seminars, entertainment events, and more. Gen Con takes place each August in the Indiana Convention Center, Lucas Oil Stadium, and surrounding downtown hotel spaces in Indianapolis, IN.