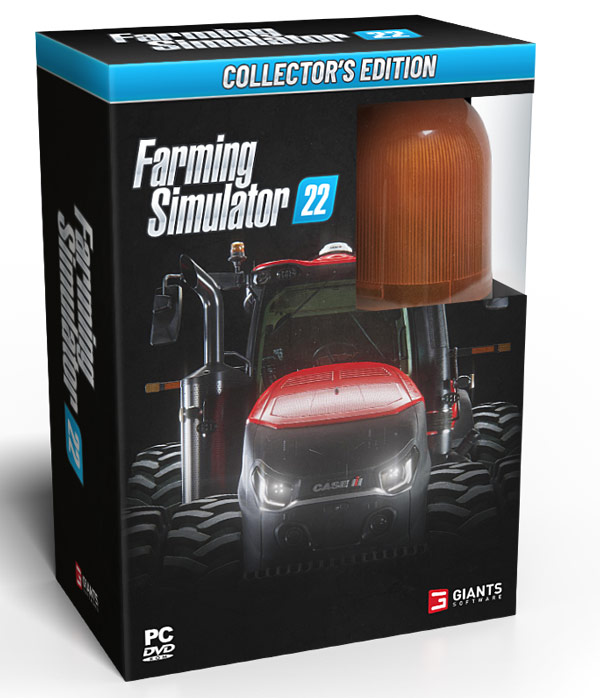 After watching Clarkson's Farm on Amazon Prime, you know you will want to give this new game a try!
FARMING SIMULATOR 22: CINEMATIC TRAILER, RELEASE DATE, NEW CROPS AND MORE REVEALEDLet the good times grow! And new crops, too – developer and publisher GIANTS Software have revealed grapes and two more crops in addition to the release date, regional pack shots and an atmospheric CGI Trailer showcasing the next generation of farmers in action. Farming Simulator 22 will release on November 22nd for PC, Mac, PlayStation 5, Xbox Series X|S, PlayStation 4, Xbox One and Stadia.
Watch the Farming Simulator 22 CGI trailer HERE: youtu.be/tgv3RzTaxQM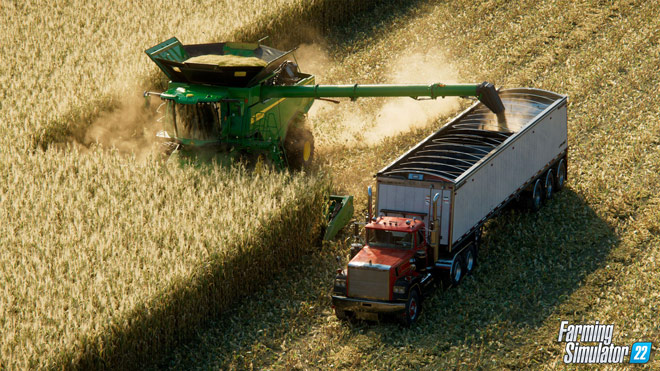 Ready to harvest – grapes, olives and sorghum
Virtual farmers can now plant and harvest grapes to produce delicious juice and olives to produce high-quality olive oil – thanks to the new production chains feature. Sorghum, a new type of grain, has been added to the range of arable crops. With the new crops, comes the need for new types of machines. The New Holland Braud 9070L grape harvester is one of the new additions to the fleet of new machines in Farming Simulator 22.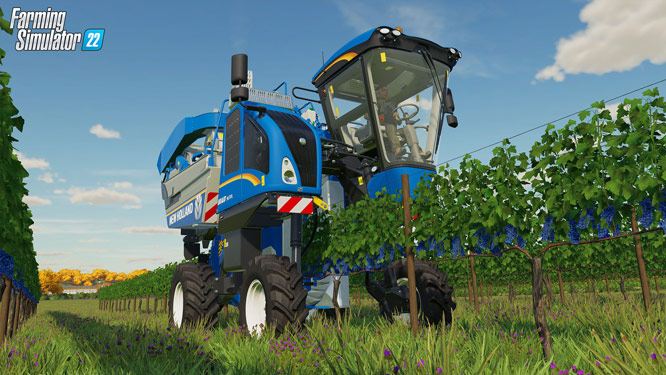 Inspiring CGI trailer shows family business
As new generations of farmers follow in the footsteps of previous generations in real-life or through playing Farming Simulator, the cinematic trailer shows a father and daughter working the field together, battling the snow, and enjoying the rewarding victory of harvested grapes. The emotional story also reveals Mack Trucks as a new in-game brand, and shows the iconic Super-Liner in action. Self-published Farming Simulator 22 will be more widely available in more regions and to more players than ever before, inviting new generations to learn about agriculture, letting crops and the good times grow together in multiplayer.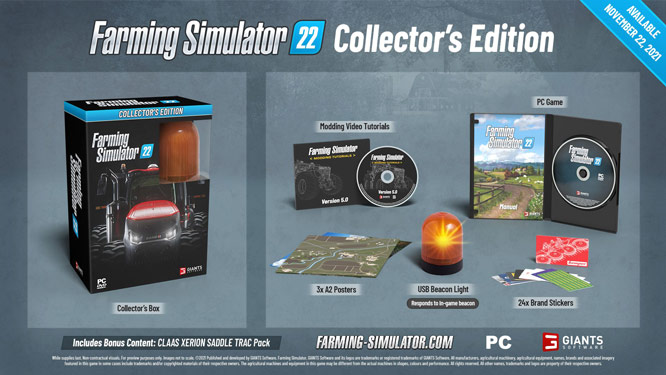 Farming Simulator 22 now available for pre-order
"Here we go, starting the pre-order on our very first self-published title", comments GIANTS Software CEO Christian Ammann proudly. "We hope fans are as excited about this milestone in the series' history as we are and enjoy our trailer as we get ready to welcome old and new farmers to our fields."
All pre-orders of Farming Simulator 22 receive the CLAAS XERION SADDLE TRAC Pack including the CLAAS XERION 4200 SADDLE TRAC plus four more machines by KAWECO. Depending on the region, the cover depicts a Case IH AFS Connect Magnum, Fendt 900 Vario, Massey Ferguson MF 8S or Zetor Crystal. A limited Collector's Edition with a dual tire setup of the Case IH tractor will be available for PC and includes a beacon light responding to the machines in-game.
More details about Farming Simulator 22 will be presented at FarmCon (July 21st-23rd). Visit the official Farming Simulator website and the GIANTS Software press area for more info!