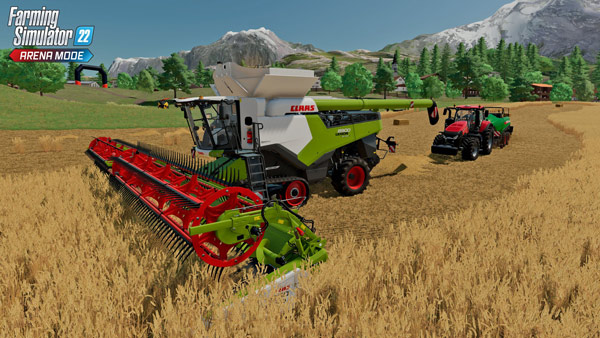 FARMING SIMULATOR LEAGUE COMING TO FARMING SIMULATOR 22 WITH BIG UPGRADE IN SEASON 5
Competitive farming gets a major upgrade with the fifth season of the official Farming Simulator League (FSL): After establishing the official esports league in 2019 for the previous game in the series, the FSL will now continue with its implementation in Farming Simulator 22 as publisher and developer GIANTS Software announces. 
Watch the Arena Mode trailer HERE: youtu.be/SwEq6zE1bYw
New Milestone: FSL & Competitive Farming on Consoles 
As the new "eSports" section in the main menu of Farming Simulator 22 will be introduced with a free game update coming in June, it will be easier for every interested fan to join the league. Now, even on consoles, as the FSL client was previously only available to PC players.
"We're happy to announce the integration of console players to our esports league," comments Christian Ammann, CEO of GIANTS Software. "This marks another milestone in the history of our successful endeavors to make virtual farming not only competitive and fun, but professional and inspiring."
While the fifth season of the FSL starts with FarmCon on July 1st & 2nd, all Farming Simulator players can battle with their friends and other fans in the Arena mode when the update becomes available. To demonstrate their skills, they can then join the FSL to challenge professional teams.
New Main Sponsor & Prize Pool Worth 200,000 Euros
With HELM AG, a new main sponsor accompanies the league in its fifth season. The family-run and long-established agricultural company from Hamburg, Germany, is active in more than 30 countries and was introduced to the Farming Simulator universe in 2022 with in-game fertilizer and crop protection products. 
Overall, the prize pool in season 5 is worth 200,000 Euros – inticing existing and new teams to compete in competitive agriculture in the new Arena mode. The season consists of offline and online tournaments, both serving as qualifiers for the World Championship at the end of the season.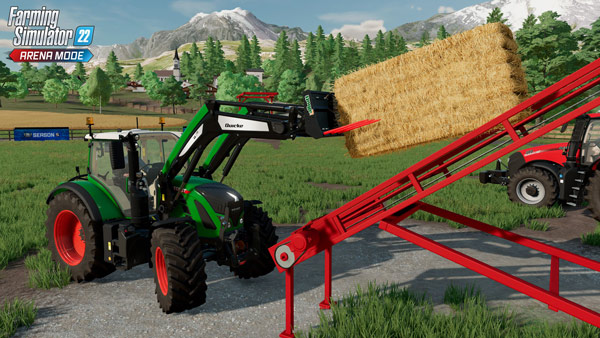 Open Beta Available on PC
By choosing the beta branch of the game manually, PC players can join an open beta and give the new competitive farming a try before its official launch in June. This pre-release version includes two vying game modes – Bale Stacking and Arena – for up to six players each. 
The Arena mode is an improved version of the former FSL client, where two teams of up to three players compete to harvest wheat, press bales and deliver them to their own barn as quickly as possible. 
Farming Simulator 22 is available for PC, Mac, PlayStation®5 (PS5™), Xbox Series X|S, PlayStation®4 and Xbox One. Visit the official Farming Simulator website,  the FSL website and the GIANTS Software press area for more information.