Pimp My Ride!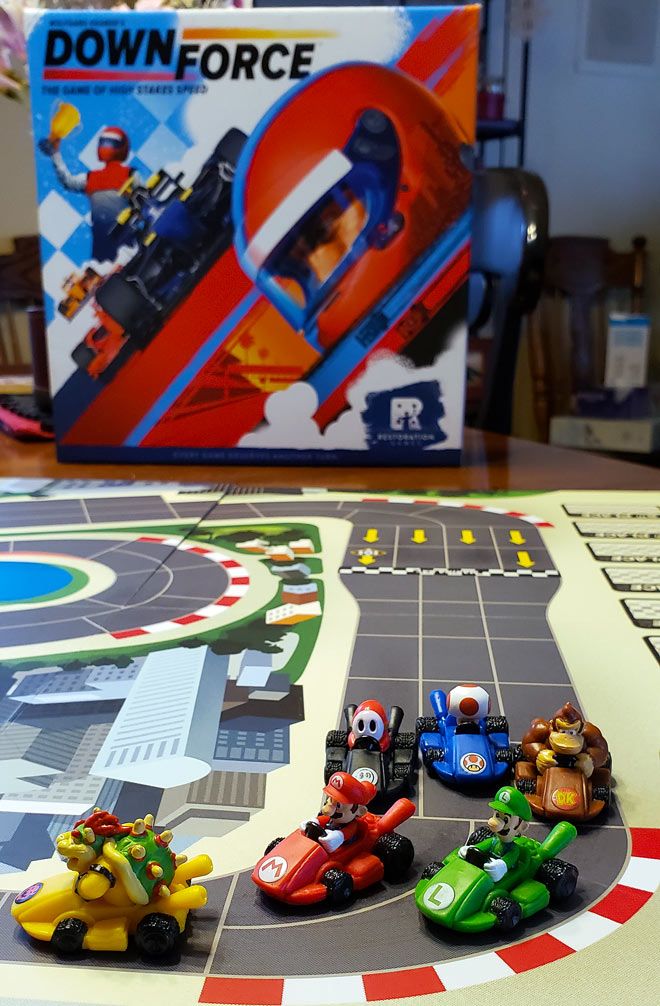 Downforce is one of my favorite board games to play when we have six players at the gaming table.  (It's also fun with 2, 3, 4 and 5 players, but not too many games are good with 6!) Downforce is a fast, fun and easy to teach card game.  I have already written a full review of the Downforce Board game that you can read here.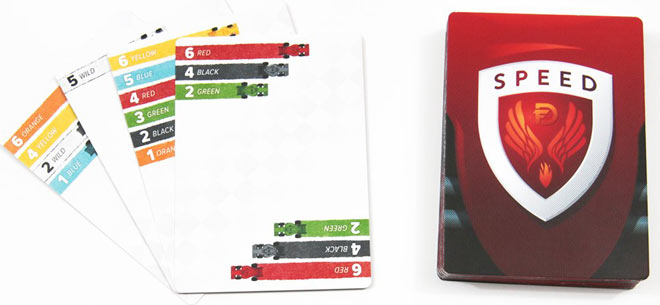 Today, I have a quick review of a Mario Kart Theme / Variant you can give this game.  This allows you to Bling out your Downforce experience a little bit.  The game already looks great on the table, but it looks so much cooler when you add in your favorite Mario Kart racers! 
It just so happens that the race cars from Mario Kart Monopoly fit the Downforce racetrack perfectly.  This gives Downforce a fun facelift!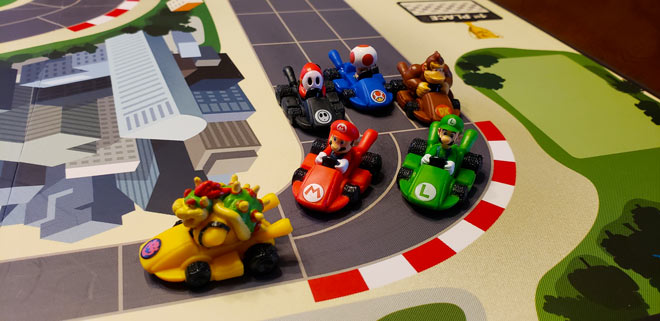 You will need a copy of Downforce as well as a copy of the Mario Kart Monopoly game.  I found a copy of Mario Kart Monopoly at my local Target for about $14.  Or you can snag one from Amazon if you can't find it locally.  (Pojo Note 2021: These are getting hard to find.  eBay might turn out to be your best bet these days.)
The board game version of Mario Kart Monopoly will give you 4 karts:
Mario (Red)
Princess Peach (Alternate Red)
Luigi (Green)
Toad (Blue)
This provides you with 3 of the 4 colors you need for Downforce.  You will still need 3 more colors: Black, Yellow and Orange.  Six more Racing Karts (tokens) were made available for Mario Kart Monopoly via blister packs:
These Blister Packs include:
Bowser (Yellow)
Yoshi (Alternate Green)
Shy Guy (Black)
Donkey Kong (Orange)
Metal Mario (Alternate Black)
Rosalina (Alternate Blue)
These Blister Packs were sold at various shops including Target, GameStop, Best Buy, etc.  You may still find some scattered around these stores.  If you can't find these Karts locally, you might have to hit up eBay.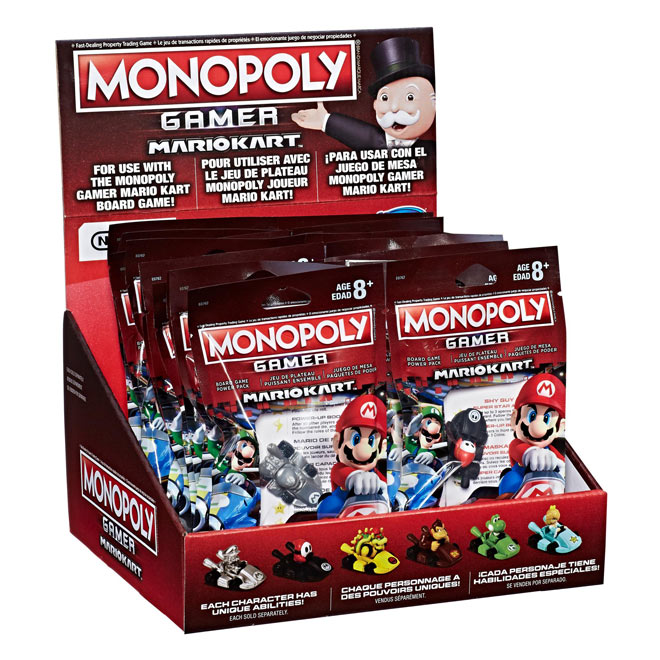 Once you have your six Karts, then you have already pimped out your Downforce game.  Just use the Mario Karts instead of the Indy Cars Downforce gives you with the game.  You can further bling out your game by making some new Racer Tiles.  Pixelart Meeple has kindly created some wicked cool Mario Kart Driver Tiles you  can add to your game.  Here is a link to their website.  They have provided high resolution images that you can print out and mount on cardboard or chipboard.  They even have a tutorial on how to do make them.  Very Nice!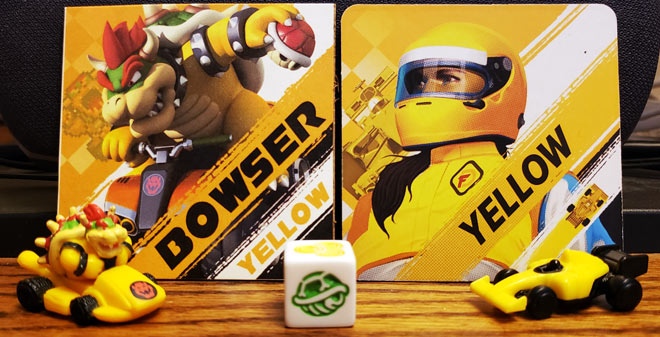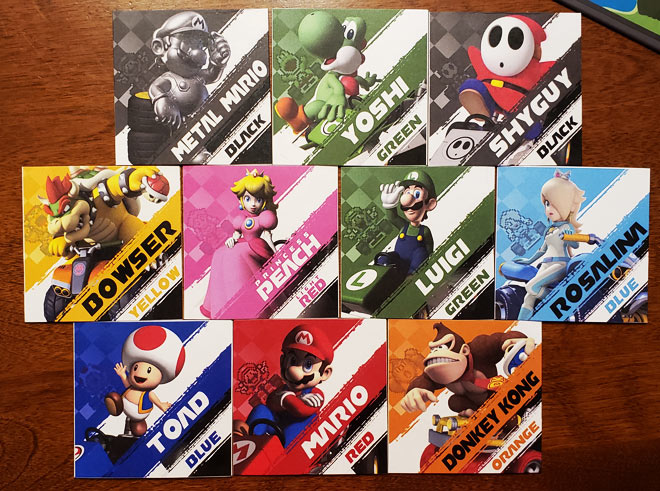 I went ahead and made all 10 Mario Kart Racing Tiles for my copy of Downforce.  I have found 9 of the 10 available Mario Kart tokens so far.  I haven't found Yoshi locally yet.  But he's just a variant green for Luigi anyway.  I believe the hardest figure to find is Bowser.  I'm not sure if he is rarer in the blister packs?, Or if he has a very strong power on the Mario Kart Monopoly game?  Or if people are just hoarding him?  😉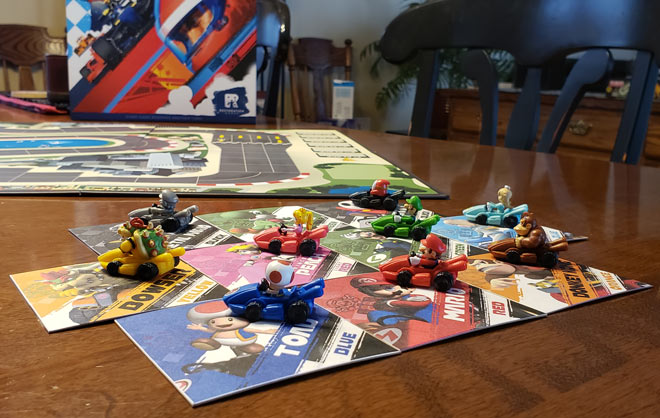 The last thing you can do is to actually add a Mario Kart variant style of game play into Downforce.  Matt Novitzki on BGG has created some fun and unique rules.  Here's a link to the variant rules.  These variant rules allow you to incorporate effects from the Mario Kart video games into Downforce like: Green Shells; Spiny Shells; Banana Peels; and Lightning Bolts. You simple add in the dice from the Mario Kart Monopoly Game and use the variant rules.  You can even bling out your game even more with figures printed out from a 3D printer.  To be honest, we tried the variant and I feel like this adds in too much randomness to an already excellent game.  But it's there if you want to try it!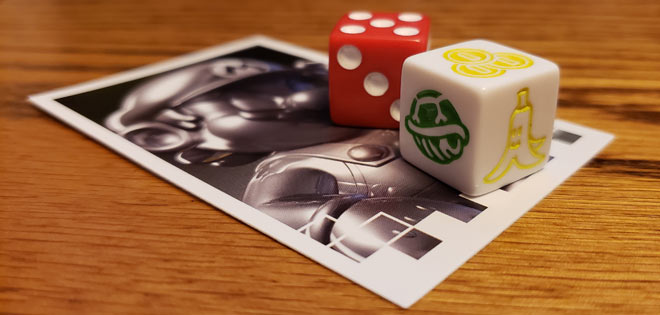 Good Luck!  And Happy Racing!