We got our hands on a 2020 Tin of Lost Memories, and thought you might like to have a look inside.  Our tin showed up a little dented, but it's malleable, and we fixed that after opening.  😉
The tin goes on sale today – August 28, 2020.  The tin has a retail price of $19.99.
The tin is about 7.25″ wide x 3.75″ deep x 2.75″ tall.  "The 2020 Tin shows the beginning of the ancient Duel between the Pharaoh and Priest Seto as depicted on the Tablet of Lost Memories – the very artifact that inspired Kaiba to create the Battle City Tournament!"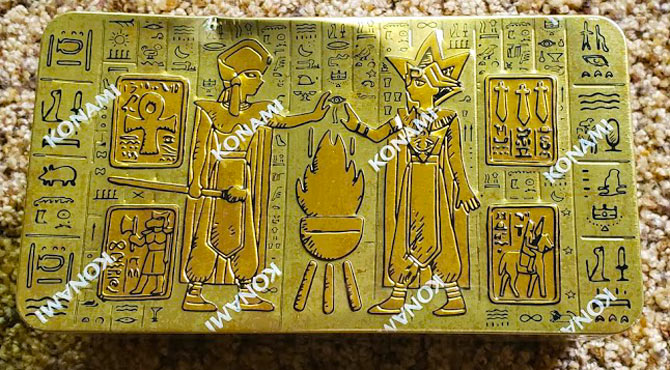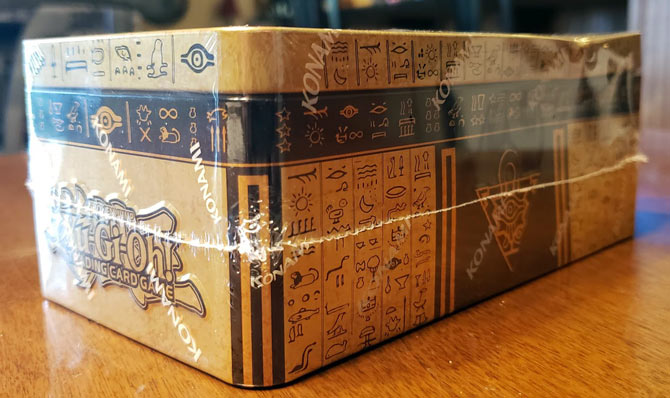 Upon opening the tin, you will find three 2020 Tin of Lost Memories Mega Packs inside.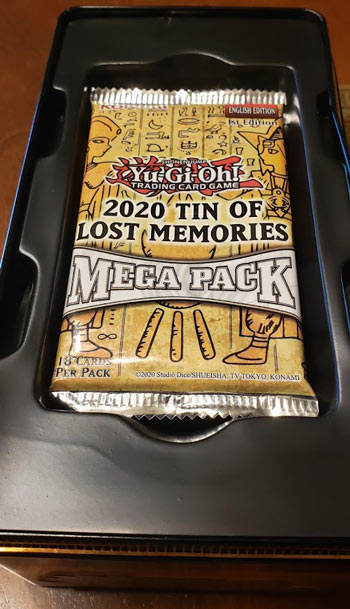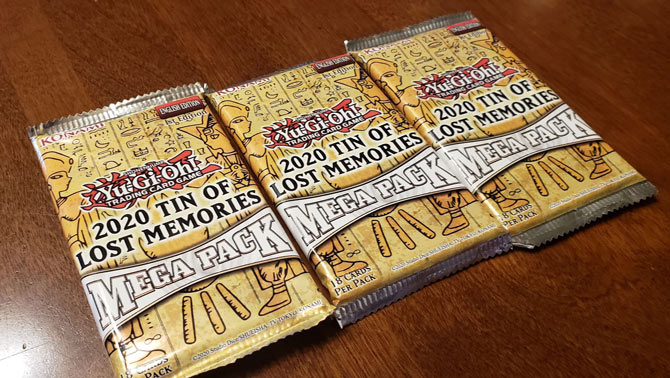 Each Mega Pack has 18 cards:
1 Prismatic Secret Rare
2 Ultra Rare
2 Super Rare
1 Rare
12 Common Cards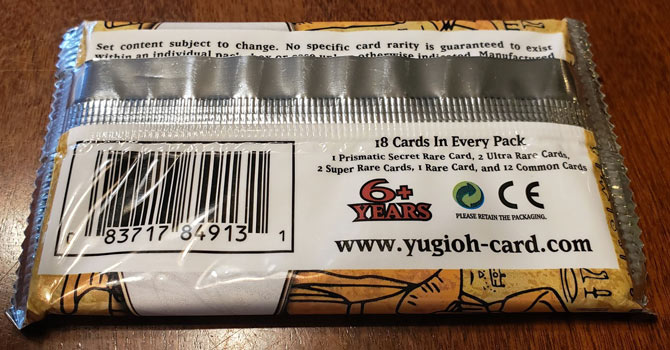 Here is a glance at the first pack we opened.  The 12 commons are on rows 1 and 3.  The rares are all in the middle row.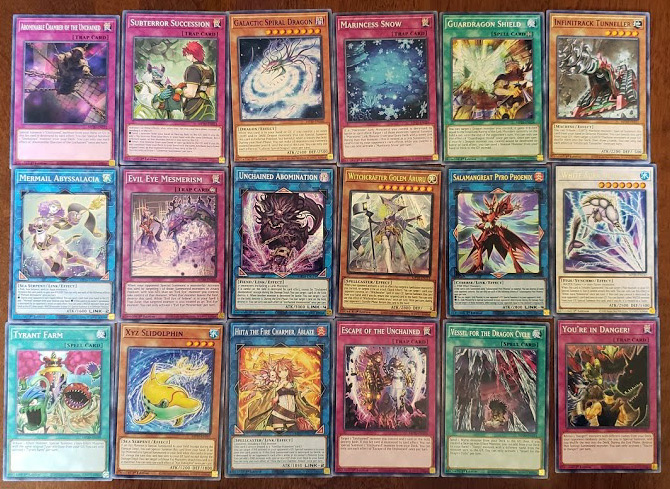 There are a total of 245 cards in this set.  Konami has a listing of all the cards – with images – right here in their database.