Nintendo Tips
- Pokemon SNAP
- Pokemon Pinball
- Gameboy TCG cart
- Gameboy Yellow
- Gameboy Red/Blue
- Gold & Silver
- Pokemon Stadium
Trading Card Game
- Price Guide
- Killer Deck Reports
- Deck Garage
- Featured Articles
- TCG Strategies
- Single Card Tips
- Rules: Q & A
- Top of the World
- Apprentice & Patch
- Apprentice League
- Spoilers & Translations
- Collector's Corner
- Places to Play
Cartoon Info
- Episode Listing
- The Characters
- What's a Pokemon?
Advertise With Us
- Sponsors
- Links
Join Our Mailing List for your chance to win free prizes!



Ghost of Maiden's Peak
The Ghost of Maidenís Peak is a true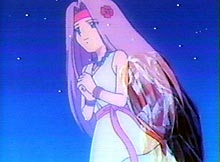 story (at least in the Pokemon World). A maiden had a boy which loved her and she loved him. On day the boy had to go off to sea and the maiden stayed and waited for him to return. She turned into the stone on Maidenís Peak, hence the name. She is still waiting but not alone. A Ghastly dedicated to keep the old legends alive, becomes the ghost everyone sees. This Ghastly is one of 6 pokemon that can speak, the others being Meowth, Slowking, Lugia, Enti, and Mewtwo. (If there are any I missed, sorry). Please, guys, beware of the Ghastly and Ghost of Maidenís Peak or else you may be there forever in spirit with the Maiden. - Ax Wolf
---
Pojo.com is here to provide guidance to all Pokemon trainers out there. Whether it's the Gameboy Game, N64 or the Trading Card Game, PoJo.com provides all the wisdom you desire.
If you have cool game tips, a killer deck, or breaking news ... send them to us. We'll post it on the site ... and give you all the credit.