Yu Yu Hakusho Attack List: M
A | B | C | D | E | F | G | H | I | J | K | L | M | N | O | P | Q | R | S | T | U | V | W | X | Y | Z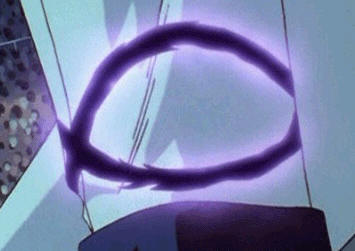 Makeup of Chains
User: Gama
Japanese Name: Gokujo no Sho
Description: In order to immobilize his opponents, Gama applies the Makeup of Chains, a type of makeup made of blood that seeps into the opponent's skin, making that part of their body unusable.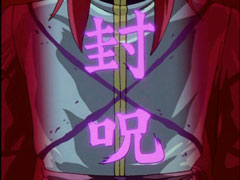 Makeup of the Seal
User: Gama
Japanese Name: Nembaku Fuju no Sho
Description: By using his blood cursed makeup to write the two Japanese symbols seen on your left, Gama can seal his opponent's ki within their body, making them completely defenseless when combined with the Makeup of Chains.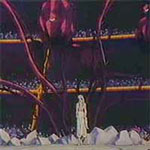 Mimosa
User: Yoko Kurama
Japanese Name: N/A
Description: A demon world plant, the Mimosa itself is immobile, only the stems can move. However, it senses the body heat of the opponent and chases them until it finally catches the opponent and eats them.