Yu Yu Hakusho Attack List: C
A | B | C | D | E | F | G | H | I | J | K | L | M | N | O | P | Q | R | S | T | U | V | W | X | Y | Z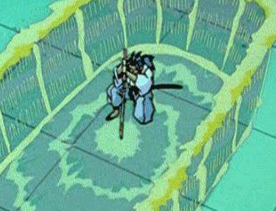 Cage of Hell
User: Shishiwakumaru
Japanese Name: Onko Shou Baku Heki
Description: By calling upon the screams of the dead, Shishiwakumaru can produce a barrier to enclose his enemies, making it impossible to escape; thereby allowing him to attack them easier.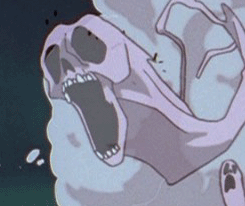 Chorus of 1000 Screams
User: Shishiwakumaru
Japanese Name: Bakuto Doku Shoku Sou
Description: By using his sword to call forth lost souls, Shishiwakumaru can produce an attack that will destroy weaker demon's if they are touched.

Circles of Inferno
User: Shorin
Japanese Name: Kasho Happa-ken
Description: By focusing his reiki into his palms, Shorin is able to create a ball of fire. However, it isn't very affective against Kuwabara, who uses his spirit sword like a bat to knock the balls right back at Shorin.