Back to the Main Deck Garage Page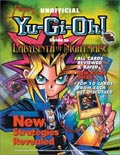 Greetings all.
For those

not familiar with me, I've been a moderator on the Pojo Forum for years, currently co-owner of the PokeGym , co-founder of The Compendium (the only collection of all official Pokemon card rulings) and current member of Pokemon USA Inc.'s Rulings Team. I've also written articles for Pojo's Pokemon Magazine and Wizards of the Coast's Pokemon Website (RIP!).

Send me your decks to get fixed up. Send me a deck that is legal. That mean's 60 cards, and no more than 4 copies of any card other than Basic Energy cards. Let me know if you are looking for a beginner deck, a casual play deck, a Modified Tournament deck, or an Unlimited deck. If you have any limits on what cards you have access to, or want to keep a certain line of Pokemon no matter what, let me know.

Please format your deck with Pokemon first, Trainers second, and Energy cards last. Quantity, then name, then what set it is from. If there are more than one version of a card in a set, specify which one, either by level or HP or Attack. Finally, please give me a summary of what you are trying to accomplish with the deck. If there is a combo that you are trying to pull off, or a certain card that the rest of the deck revolves around, point it out.

I expect to fix about one deck per week. Thanks in advance for your participation!
Send your decks to PokePop@mail.wizpog.com
- PokePop
Deck Fixes
02.05.04 Deep Ocean Light
01.08.04 Strange Delusions
12.31.03 Blizzard to Drizzle
---
Pojo.com is here to provide guidance to all Pokemon trainers out there. Whether it's the Gameboy Game, N64 or the Trading Card Game, PoJo.com provides all the wisdom you desire.
If you have cool game tips, a killer deck, or breaking news ... send them to us. We'll post it on the site ... and give you all the credit.