Back to the Main Deck Garage Page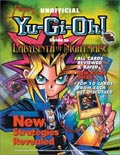 Bondi's Bunker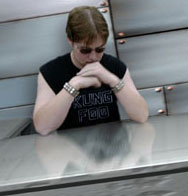 Hey, welcome to the Bunker. I'm Bondi, your best bet for Unlimited deck fixes. Tips to improve your chances of getting a fix:
Group your deck into three different sections; Pok»mon, Trainers, and Energy. Also, please list how many of each there are.
Work on your deck as much as you can before sending it in.
I'll fix a deck at any competitive level, but I love to see the ones that have had extensive work already.
Provide a name and a strategy.
Please, do NOT send in a deck with your own story or intro. In the event that you do, I've got one of three options: ignore it completely, fix the deck and simply not post the story, or (in extreme cases) deploy my elite team of tactical defense weasels.
Above all, be patient. I'm no more likely to fix a deck the second time I see it than I am the first, and sending it multiple times, or bugging me about it, won't help in any way. Between college and a job, I'm doing the best that I can over here. Good Luck!
Deck Fixes
Twisted Challenge Reports
---
Pojo.com is here to provide guidance to all Pokemon trainers out there. Whether it's the Gameboy Game, N64 or the Trading Card Game, PoJo.com provides all the wisdom you desire.
If you have cool game tips, a killer deck, or breaking news ... send them to us. We'll post it on the site ... and give you all the credit.