Main
- Main Page
- Message Board
- Links
- Site FAQ
- Staff Info

- Feature Articles & Columns
- DVD Release Dates
- DVD Reviews
- Manga Reviews
- Blood Types

Specific Anime Info
- .hack
- Big O
- Bleach
- Case Closed
- Cowboy Bebop
- Fullmetal Alcehmist
- Ghost in the Shell
- Hellsing
- Inuyasha
- Trigun
- Witch Hunter Robin

By Fans
- Fan Art
- Fan Fiction
- Top 10 Anime

Merchandise
Merchandise
Books
DVD
Games
Manga
Other
TCG
Toys
Video

Magic
Yu-Gi-Oh!
DBZ
Pokemon
Yu Yu Hakusho
NeoPets
HeroClix
Harry Potter
Anime
Vs. System
Megaman

Pojo's Anime: Top 10 Anime
Akira, Neon Genesis Evangelion, the Gundam series', all great anime. However, instead of telling you what we think are the greatest anime of all time, we would like to hear your opinions. Send us your top 10 list and why you love this particular Movie, Series, or OVA.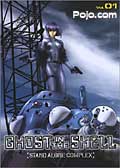 Pick up the first
Ghost in the Shell:
Stand Alone Complex
(Gits: SaC) DVD from Amazon.com.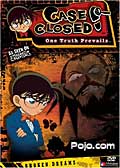 The three newest
episodes of Case Closed
are now available in
Broken Dreams.
Amazon.com

This Space
For Rent

Copyrightę 1998-2007 pojo.com
This site is not sponsored, endorsed, or otherwise affiliated with any of the companies or products featured on this site. This is not an Official Site.