HeroClix Home Page
Message Board
Clix Chat
News Page

Clix Game
Click of the Day
Top 10 Lists
Tips & Strategies
Custom Scenarios
Custom Clix
Tourney Reports

Resources
Inventory Spreadsheet

Other
Staff


Magic
Yu-Gi-Oh!
DBZ
Pokemon
Yu Yu Hakusho
NeoPets
HeroClix
Harry Potter
Anime
Vs. System
Megaman
This Space
For Rent

HeroClix Battle Reports

We will be using this section to post any Battle Reports you wish to write. Reports should contain Location & Date of tournament. Games against friends do not count as tournaments. ;-)

First Tournament Report - Hollow Golem

.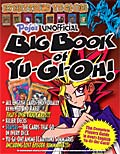 Pick up our
Big Book of YuGiOh!
This Space
For Rent

Copyrightę 1998-2005 pojo.com
This site is not sponsored, endorsed, or otherwise affiliated with any of the companies or products featured on this site. This is not an Official Site.