Pojo's Naruto Site
Naruto Home
Message Board
Naruto News
Naruto Puzzles
The Naruto Store

Trading Card Game
Card of the Day
Fan Tips

Columnists
Meb9000's Deck Garage

Spoilers
Naruto Copper Starter
Sasuke Silver Starter
Path to Hokage
Coils of the Snake
Curse of the Sand
Eternal Rivalry

Anime & Manga
Manga Summaries
Character Bios
Movies
Miscellaneous Info
Episode Guide

Contact Us


Buy and Sell Naruto Cards Here!
Button Ads
& Text Ads for sale



Pojo's Naruto News
National Narutard Day 2006
We did our best to help promote National Narutard Day which occurred on September 22, 2006 this year. September 22nd was picked this year to celebrate Shikamaru's birthday. We've heard of many folks that wore their forehead protectors to school. If you were one of them, please feel free to send us your photos & fun stories. We'll be happy to post them.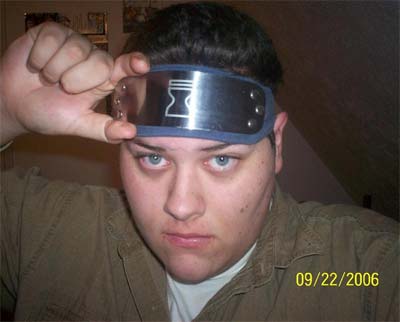 #1Duelist
Copyrightę 1998-2006 pojo.com
This site is not sponsored, endorsed, or otherwise affiliated with any of the companies or products featured on this site. This is not an Official Site.