Nintendo Switch -
What Extra Controllers Should You Get?
By Pojo - January 18, 2017
So if you're like me, you've pre-ordered a Nintendo Switch, and now you're wondering what accessories you need. The Switch accessories are pretty expensive, so you may want to spend your money wisely. Today we're going to look at Controller options.
First off, the Switch comes with everything you need to play right out of the box. You do get: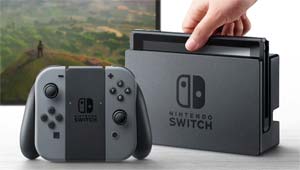 Nintendo Switch Console.
Nintendo Switch Dock.
Joy-Con (L) Gray.
Joy-Con (R) Gray.
Joy-Con Wrist Straps.
Joy-Con Grip.
High Speed HDMI Cable.
Nintendo Switch AC Adapter.
So, out of the box you get the Left and Right Joy-cons and a Joy-con Grip. Don't be fooled though: the Switch does not come with a Joy-Con Charging Grip The Joy-cons will only charge when they are on the console, and the console is docked. The Joy-Con Grip that you get with the system is simply a formed piece of plastic that unifies the left and right joy-cons to look and feel like a typical gaming controller (like in the photo above).
Nintendo is offering a Joy-Con Charging Grip for $29.99. This grip combines the left and right Joy-Con into one larger controller and also lets you keep playing while you're charging your Joy-Con, so you don't have to miss a minute. This could be a useful accessory if you aren't planning on buying any additional controllers.



Nintendo Switch
- Joy-Con Charging Grip



If you have more than 1 gamer in your household, and plan on playing party games like Mario Kart 8, then you are probably going to want to invest in more controllers. And this is where costs look like they'll be adding up. Your first option is to invest in a Pro Controller.
The Nintendo Switch Pro Controller will be $69.99. Testers have said this is a wonderful controller, even though it costs a lot. The Pro Controller Includes motion controls, HD rumble, built-in amiibo functionality, and more. This isn't available for pre-order yet, but we'll try to let you know when it is. This is the first controller we're considering adding to our collection.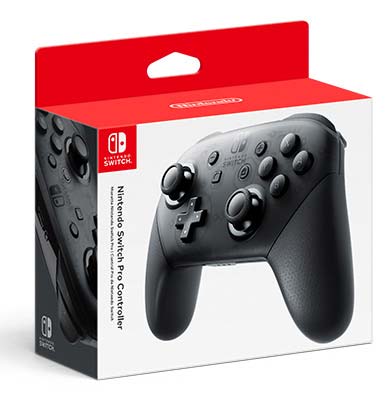 Another option is to invest in extra sets of Joy-Con Controllers. The Joy-Con Controller Sets will set you back $79.99. They come in a Gray, Red and Blue.
If you invest in extra Joy-Con Controllers, you might as well invest in extra charging capabilities as well. You probably want to pick up the Joy-Con Charging Grip mentioned above, or a Joy-Con Charging Dock. BD&A is making a licensed Charging Dock that: charges up to Charges up to 4 Joy-Con Controllers simultaneously and has Individual LEDs indicate charge level for each Joy-Con. This will set you back $29.99 and seems reasonably priced.
The one thing we want to mention is that if you do buy an extra set of Joy-con controllers, you will not get a comfort grip with them. You probably want to pick up the charging grip mentioned above or a simple comfort grip for $14.99.