I went back to Barnes & Noble today, a week after discovering new Tomy plush I had not seen anywhere else (and am having a hard time tracking online, especially since Pojo sponsor Toywiz.com does not have a listing and there are few clues on e-Bay or elsewhere) and can now with some confidence say what I think is in this particular wave after seeing what appeared to be a full box: more winking Pikachu, Mew and Emolga as noted in my prior report and...
EEVEE!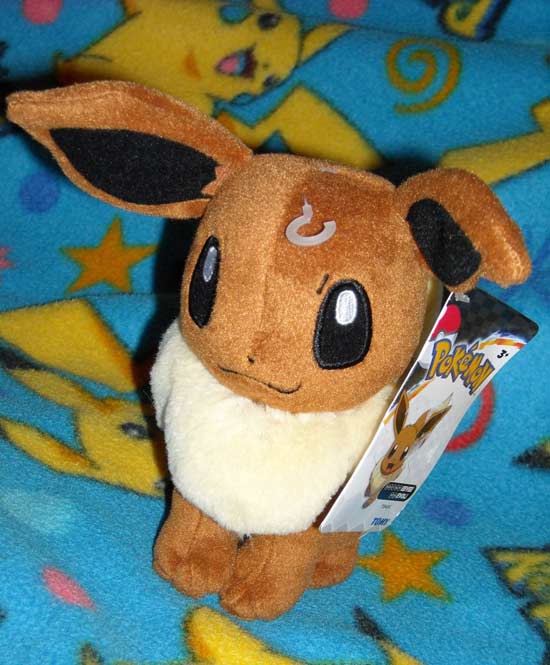 This is a rather timely development, as the Sylveon Collection TCG box officially released today (ne'er you mind I got mine on Halloween in between a storm and frantically trying to score Creepy series furniture in my Animal Crossing game while sitting in TRU's parking lot).
Too cute for words, so I'll just wish everyone good luck holiday shopping! Eevee!
Loretta