Toys 'R' Us continues to receive more new Tomy toy items that you can easily see listed on Pojo sponsor Toywiz.com's website or even on TRU's own website. My report isn't in regard to those listed items, but to some plush I swear I didn't see listed yet the last time I surfed for updates.
Today (11/8) I was visiting Barnes & Noble to take advantage of their Nintendo Zone Wi-Fi service. I remembered they usually had a small Pokémon display in their puzzle/game area, so I went over to take a peek. I had just visited another Barnes & Noble in my city (we have at least a half dozen in my large city) but had not seen anything too earth-shattering on my afternoon round. Imagine my surprise when I saw a Mew and an Emolga perched on top of some figure boxes! These were the only two plush I spotted so I cannot tell you what is in this wave; it's quite possible people on E-Bay or on the Livejournal Collector site may have noted these items already but being on dial-up at home for the long weekend, I'm not in a good position to research just yet. I grabbed the Emolga and used my 15% off e-mail coupon and have enclosed a picture.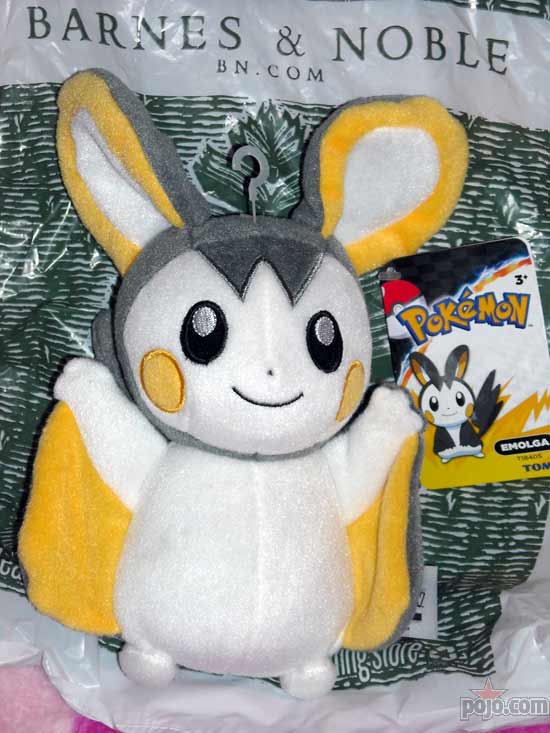 Happy Veteran's Day! Pi-Pikachu! Or should I say Emolga?
Loretta