It's time to put your skills to the test and give it all you've got! Starting Monday, November 19th Pokémon Black 2 and Pokémon White 2 video game players can battle the top four finalists of all three divisions from the 2012 Pokémon World Championships when the 2012 Masters Division Challenge is added to the Pokémon World Tournament distribution event via the Nintendo Wi-Fi Connection service!
The 2012 Masters Division Challenge distribution, which allows players the chance to battle against the exact same teams used by the top four Masters Division finalists at this year's Pokémon World Championships, including three-time champ Ray Rizzo, rounds out three now live distributions players can get to test their mettle against some of the world's best Pokémon video game players. The 2012 Junior Division Challenge and 2012 Senior Division Challenge distributions via the Nintendo Wi-Fi Connection service are already available. In order to get the distributions, players must have a copy of Pokémon Black 2 or Pokémon White 2, broadband Internet service, and have made it to the Pokémon World Tournament located in Driftveil City.
Below is the full lineup of top finalists and their Pokémon teams to share with your readers.
2012 MASTERS DIVISION CHALLENGE
World Champ Ray -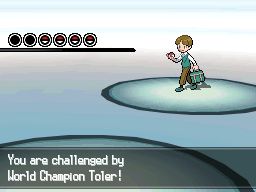 Tyranitar, Garchomp, Cresselia, Hydreigon, Rotom, Metagross
World Runner-Up Wolfe - Hitmontop, Cresselia, Thundurus, Terrakion, Heatran, Exeggutor
World Finalist Abel - Thundurus, Hitmontop, Latios, Cresselia, Metagross, Tyranitar
World Finalist Joe - Excadrill, Tyranitar, Gastrodon, Salamence, Rotom, Cresselia
2012 SENIORS DIVISION CHALLENGE
World Champ Toler - Garchomp,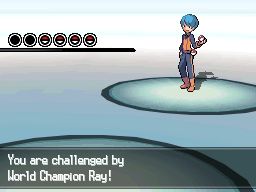 Ludicolo, Cresselia, Hydreigon, Rotom, Metgross
World Runner-Up Jaime - Thundurus, Tyranitar, Metagross, Hitmontop, Latios, Swampert
World Finalist Nitesh - Heatran, Cresselia, Amoonguss, Metagross, Gyarados, Gastrodon
World Finalist Henry - Tyranitar, Excadrill, Thundurus, Volcarona, Latios, Hitmontop
2012 JUNIORS DIVISION CHALLENGE
World Champ Abram - Cloyster,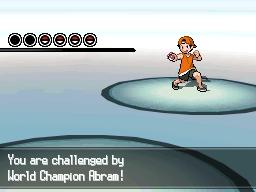 Thundurus, Volcarona, Landorus, Tyranitar, Hitmontop
World Runner-Up Brian - Sableye, Tyranitar, Hydreigon, Metagross, Hitmontop, Rotom
World Finalist Brendan - Metagross, Tyranitar, Hitmontop, Cresselia, Zapdos, Gastrodon
World Finalist Kippei - Garchomp, Tyranitar, Scizor, Thundurus, Hitmontop, Cresselia