BELLEVUE, WA - February 7th, 2012 - Pokémon™ fans have a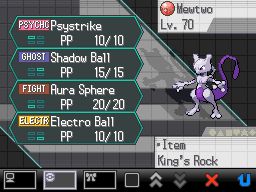 limited chance to receive one of the rarest and most powerful Psychic-type Pokémon, Mewtwo, when it returns as a special character distribution event next week. From February 12th through February 26th, fans with wireless broadband Internet access can catch this Level 70 Legendary Pokémon for their Pokémon Black Version or Pokémon White Version video games via the Nintendo® Wi-Fi Connection service. The Mewtwo character distribution begins on the heels of the February 8th launch of Pokémon TCG: Black & White - Next Destinies, featuring the awesomely powerful Mewtwo - EX card and others, including Reshiram - EX, Zekrom - EX, and Regigigas - EX!
Mewtwo, one of the most popular Pokémon ever, has had a deep connection with fans since its debut in the franchise's first games - Pokémon Red Version and Pokémon Blue Version. It makes its return with several powerful moves, including Shadow Ball, a Ghost - type move that is super effective against Ghost - type Pokémon, and Electro Ball, a stunning move that Mewtwo cannot normally learn. Making this character distribution especially valuable, this Mewtwo also comes equipped with the devastating Psystrike attack, a brand-new signature move that allows Trainers to inflict damage depending on their opponent's Defense - a skill that is normally only learned at Level 100!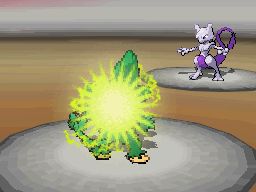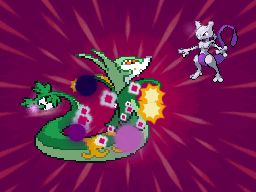 When players get Mewtwo, it will also be holding a King's Rock, an item that can occasionally cause opponents to flinch in battle, and when given to certain Pokémon in your party, will help them evolve. Finally, Mewtwo comes with a Premier Ribbon, a special Ribbon that can't be collected through normal game play! The Pokémon Company International is only making this Mewtwo special character distribution available for two short weeks, so be sure to get it before the opportunity to add Mewtwo to your party passes by.
To participate in the Mewtwo character distribution event for the Pokémon Black Version and Pokémon White Version video games, you will need:
Wireless broadband Internet access

A Nintendo DS™, Nintendo DSi™, Nintendo DSi XL™, or Nintendo 3DS™ system

A copy of the Pokémon Black Version or Pokémon White Version video game

No more than 11 Wonder Cards in your possession
For full details on how to receive Mewtwo for your copy of Pokémon Black Version or Pokémon White Version, and to learn about the new Mewtwo - EX Pokémon TCG card available February 8th in the Pokémon TCG: Black & White - Next Destinies expansion, go to www.pokemon.com/ex.