Target Exclusive Ash + Pikachu Figures Out Now!
Hi, Pojo,
While you were out, Sunday I went to Target after they'd reset their shelves for the new retail season and discovered this brand new Target exclusive B&W Ash & Pikachu figure! The Pika is the same as prior releases; however, Ash is more than a bit bigger than the prior D&P Target exclusive trainer figures. Now all I can wish is for Jakks to give us Jesse and James (my anime crush! LOL!) with their respective Pokémon. The figure is $12.99 and I'm not aware of any other trainers available at this point based on several Target store shelves + e-Bay searches.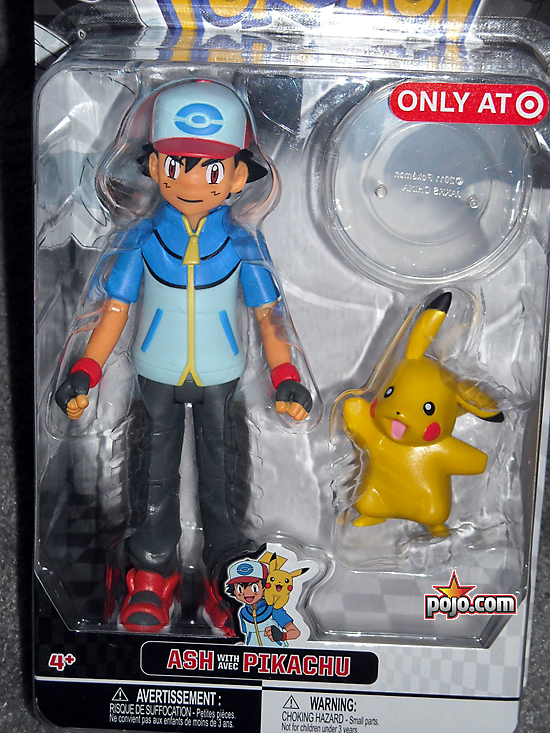 I noticed on e-Bay that new mini plush (see Pojo sponsor Toywiz.com for pix) is hitting the West coast so I'm hopeful those will make it eastward soon as plush are my faves!
Pi Pikachu!
Loretta