Hot [Topic] Off the Press News!
Maybe I exaggerate, the news may not be hot off the press but MAN is it hot outside; too hot, in fact, to entertain the thought that Hot Topic is going back to its roots this fall (i.e. BLACK as in pitch black clothing?!) despite the fact that I was head to toe black in my Snape T yesterday (from Hot Topic several years ago; they now have a white Snape T online order for those interested). Anyhow, speaking of Hot Topic, they along with Spencer Gifts and Toys 'R' Us have a big plush Pikachu backpack in stock just in time to contemplate back-to-school; this item runs around $25 or so. Pictured, Hot Topic has this super-cute plush Pikachu clip-on zippered coin holder, around $10 in-store.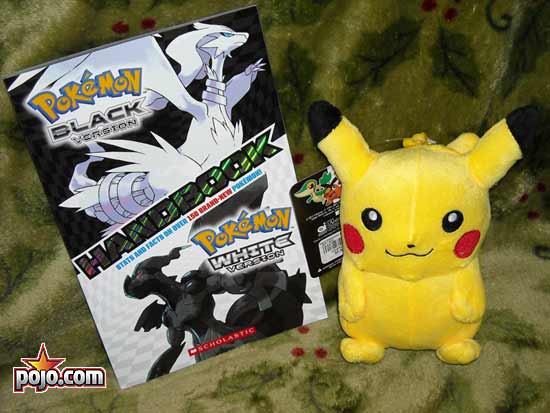 Since my last visit to Barnes & Noble, a brand new Scholastic Pokemon Handbook has arrived on shelf--this one for Black and White! It's $7.99 and its format is basically the same as the many handbooks they've published in the past with Pokemon data and a few trivia tidbits for both the Black and the White versions. There are a few pages about Unova and some of the trainers you'll bump into there but the book is mostly just about the Pokemon themselves. I hope you've noticed the new Black and White manga volumes starting to come out from VIZ; these are part of the Pocket Monsters Special/Pokemon Adventures series. I didn't post a report as I'd seen them discussed on other fan sites already when I found them earlier this month at Barnes & Noble.
That's all I have for now other than at least TRU has been restocking their shelves; just no signs of new Jakks just yet. I'll keep my eyes open, though!
Squirtle, Water Gun! Hope you're staying cool! Pika!
Loretta