Bi Bi Bi! (Meijer to the Rescue!)
You know that "missing" wave of Jakks Gold & Silver figures? It's finally shown up at my local Meijer! TRU jumped from the prior wave of HGSS figures straight into the B&W (unless I really missed something--I was a fixture in TRU the week after Easter because I had time off work!) as evidenced by what was on the pegs locally. Target and Wal-mart have yet to restock in my area.

Anyhow, Meijer had the new HGSS singles and 3 packs. The singles are $5.99 and include Entei, Raikou, Suicune, Zoroark, Zorua, Celebi, Cyndaquil, Infernape, Torterra, Piplup and Buneary. It looks like Jakks had originally planned a Croagunk for this wave but it and the original Buneary graphics are covered by a sticker that has much paler Buneary graphics.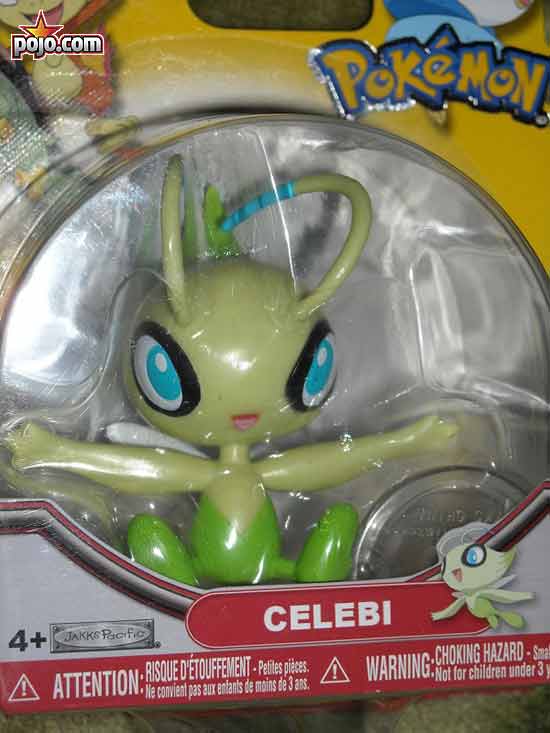 This li'l green guy rivals the Tepig when it comes to happiest Pokemon; just look at that super cute smile! Hopefully Wal-mart will stock this wave; Omahanime tells me there are no Meijers in his neck of the woods and I know all the Targets in my area no longer carry figure singles (there are easily a dozen Targets within my area).

Bi!

Loretta