This Li'l Tepig... ALL the Way Home!
I'm waxing nostalgic, remember some years back when Target put out Dialga and Palkia monster-size plush (back when I didn't have a digi-cam and everyone thought my report on the 2nd wave of Trading Figures was a hoax...) and the clerk tried to stuff my Dialga into a regular size bag-?

I hit TRU up early this morning; unfortunately, no restock on B&W Jakks toys--and I've not spotted B&W Jakks at Target, Wal-mart or Meijer, but those stores at least are stocking or restocking to some extent on prior wave toys. The big news is all the box sets, tins and booster blisters of all sorts. At TRU, I spotted the dragon tins, a couple of box sets including the one that has a mini binder for cards with the B&W dragon cover, the secret egg Pokemon blister (one of 3 secret Pokemon enclosed, corresponding to this Wednesday's egg download at TRU), the theme decks (which were already out prior), the regular booster blisters, a small size B&W binder with starters on the cover and a large size binder with spectacular different B&W artwork on both covers . Add to this my Target trip--restock on theme decks, restock on clamshell packs reported last week, a new blister that has the same foil as the clamshells (choice of one of the starters), the regular blister... and THE VICTINI BOX. If buying one of each doesn't add up to around $100, I'd be surprised.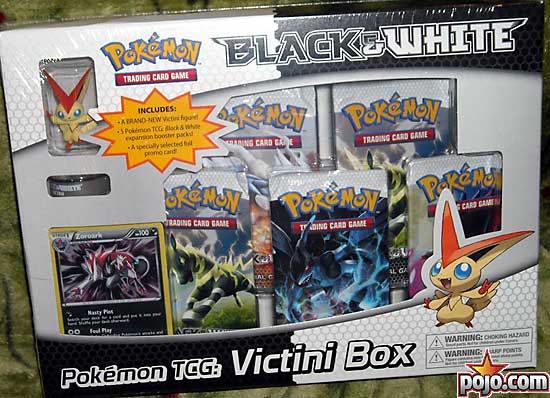 I didn't get all the pricing, as some tags weren't posted yet (I actually caught my buddy Malin, from the distributing co., stocking Target!). The tins were around $17.99 at TRU. The secret egg blister was $9.99 at TRU. The regular boosters are cheaper at Target, $4.99 at TRU vs. $3.99 Target. The blister with foil was $4.99 at Target. The Victini box was $19.99 at Target. Generally pricing is better at Target, but the secret egg blister seems exclusive to TRU, if that isn't already implied in their ad for the download event.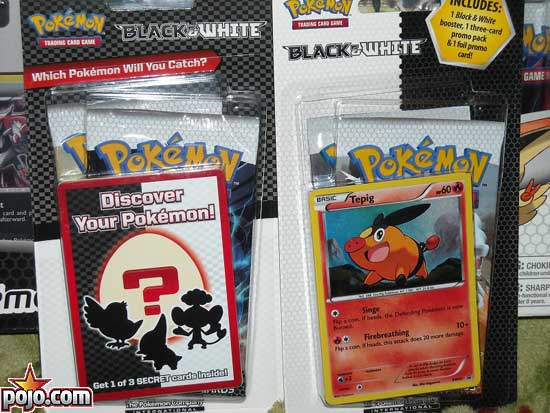 I've spent so much time shopping, can you believe I STILL HAVEN'T OPENED MY B&W DS GAMES I bought on release date! I'm dedicated to trying to post the news... LOL. Anyhow, the TCG factory must've exploded, I'd be curious to know if this isn't really one of the biggest dumps of merch. onto the market all at one time. I love how the critics always tout, Pokemon is dead. We're being invaded by zombies, in such case.

Pi-Pika-Pi!

L.