Be My Buneary Valentine!
This has certainly been a busy week for Pokemon. We had DS downloads at both TRU and Gamestop, manga releases (Arceus movie manga and Pokemon Adventures #11--avail. at Barnes & Noble, both VIZ releases), a DVD release (Arceus and the Jewel of Life--avail. at Best Buy; unfortunately, I have not seen it at any other local store-!) and now...

A new T-shirt! You're sure to win the heart of your little Poke-fan with this bright red t-shirt available at Target for $7.99. What a great Valentine's gift idea for the kid who can't tear him/herself away from his/her DS after downloading Ash's Pikachu at TRU. The shirt is available in youth sizes up to XL in the boy's department (the XL will fit me, so I think this is around size 16). I don't think I have a T with Buneary on it, so I was thrilled, even if red isn't my best color. Too bad it has been too cold for t-shirts lately in the Midwest, eh Pojo? Tuck a thermal under it or a flannel over it and you're ready for the Black and White release coming real soon!

Happy Countdown to a whole new Poke-xperience!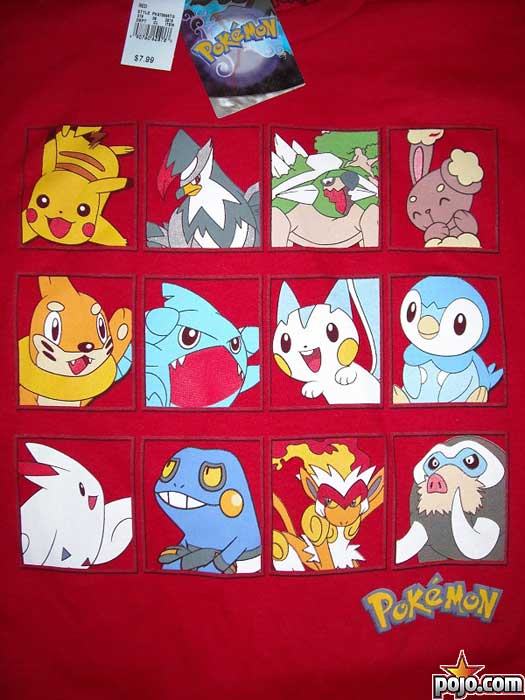 Loretta