This Little Tepig Went to Market ...
Friday the bad weather let up just enough for me to decide (and luckily at that-!) to hit the local Japanese market before heading home to pay rent and then hit Gamestop to download Celebi. First, the Gamestop goodie! Online, you can already see Black and White swag domestically available and one of those game gear items made its way to the Gamestop shelves in-store--this very nicely made Hard Case Kit for either DS or DSi! Made by PowerA (www.PowerA.com), it features 2 foam inserts (to fit either DS or DSi), a pen stylus and a B&W themed cleaning cloth. There is storage space for 6 DS cards and 1 replacement stylus (not incl.). The item appears well-made and sturdy on first inspection and is plushly cushioned to protect your valuable gaming gear. It's $19.99 at your local Gamestop and features Reshiram and Zekrom on the lid.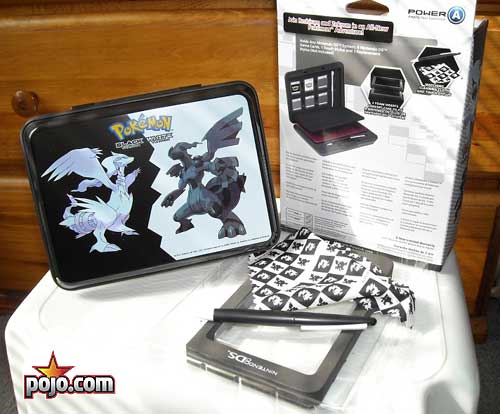 So, after a year of not finding anything significant on the market candy shelves (the anime store guy says it's due to the weak U.S. dollar and the high cost of importing), my jaw hit the ground Friday for these cool little finds. Takara Tomy A.R.T.S. has these cool B&W keychains in B&W starter and dragon designs. Bandai has keychains in B&W starter along with Axew and Pansage designs--and these ones move when you push the little button on the Poke Ball! Next, Bandai has more collectible Pokemon coins in 20 B&W designs (I got the little Crocodile Pokemon, Meguroco, though you can't see it in the pic). Ensky Amada Creative Factory presents Zoroark movie magnets--from what I can see on the package and the 3 I picked up, there are minimally 5 different designs if not more! Unfortunately, this stuff didn't come all that cheap (magnets and coins running around $3, keychains $6-$7)--but that didn't stop patrons from cleaning most of it out by Saturday evening at the market. I imagine you can find the swag online or at upcoming cons. Me, I'm always waiting for the next wave of Jakks at the big box stores, LOL.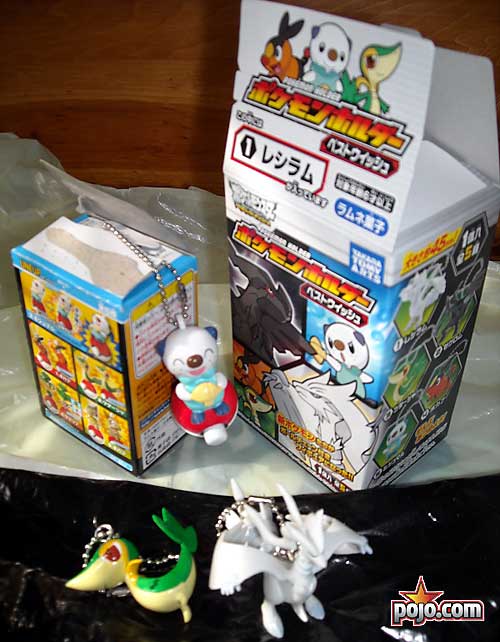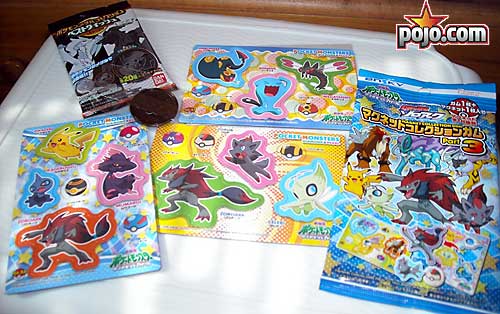 Hope you all find some fun stuff while you're tooling around town pre-B&W release (OMG, that's next Sunday, I can't wait!). Now that it's almost 1PM this Sunday, I think I should definitely eat brunch, I wanted to make sure you got the news as quick as I could get it out! The Buneary awaits! PI!

Loretta