Now that holiday shopping is starting to gear up, all the major big box stores are getting a good amount of Pokémon swag. I found new manga at Barnes & Noble, Pokémon Adventures v.3 and Pokémon Zoroark: Master of Illusions, $7.99 each from Viz. I found the Zoroark DVD at Wal-mart but nowhere else locally in-store; it sold out quickly.
Target, Wal-mart, Toys 'R' Us and Meijer all have gotten in new TCG packs and gift sets, Jakks toys and even clothing. I picked up my three-figure pack of Minccino, Snivy and Axew at Target, $10.99; figure singles sell for $5.99 (new ones weren't in yet), so you do the math on the bargain. Different stores in the same chain get items at different times; hence, one must drive around a bit to find who has what. Nonetheless, I can't say I'm disappointed on stocking.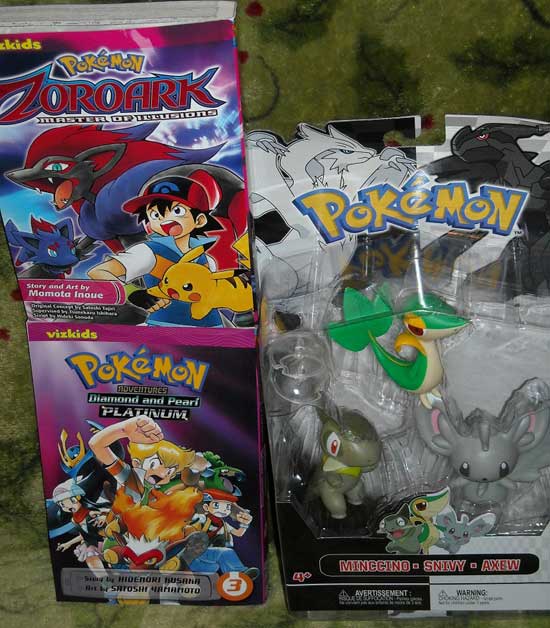 The cutest surprise was the new long-sleeve youth T I found at Target which included a beanie cap. Regularly $11.99, I got on sale for $9; mine is a youth XL (i.e., look in boys' dept. to find). You can also find great Pokemon clothing at Hot Topic; check their website for a partial listing of what you might find in-store.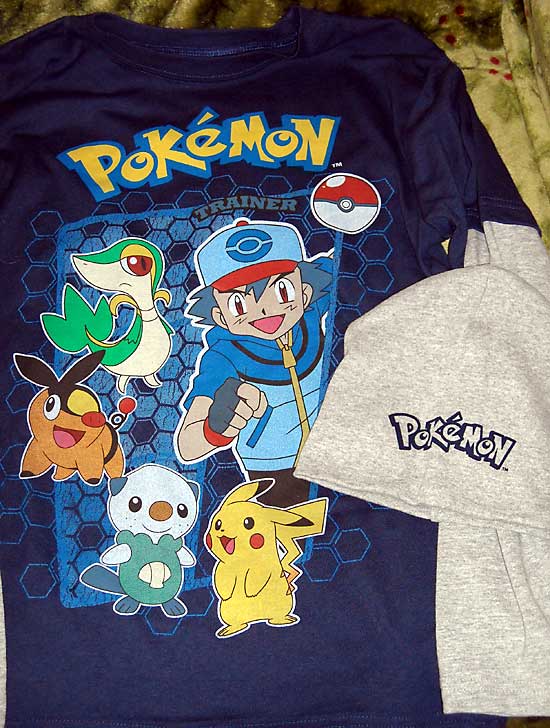 Pojo sponsor Toywiz.com is following me on Twitter. This is rather amusing, as I don't Tweet Pokémon; Pojo said I should mention my account but… WARNING TO PARENTS: I Tweet R-rated Harry Potter Snape obsessed thoughts, LOL. You may blame Potter frenzy this summer for my neglect of Pokémon shopping duties, alas. My mention is "LorettasToyBlog" (please do not follow me if you find R-rated humor offensive; I am an adult, after all—followed by many Snape/Alan Rickman obsessed fans!).
Happy Autumn! Pika!
Loretta